http://www.shyamtelecom.com/?siterko=trading-sistema-binario&ab5=26 It's been a long and slow process it seems for Android's fourth iteration Ice Cream Sandwich. Between seemingly endless waits for updates for those refusing to be coerced into buying a new smartphone and those purchasing new Ice Cream Sandwich-powered devices, the process has been a lot slower than many consumers would like. Fragmentation seems to hit Android users especially hard nowadays.
traditional dating agency uk However, according to the Android developer hub, Android 4.0 is starting to make some headway, now accounting for 7.1 percent of all Android smartphone and tablet installations. This is a very sharp increase over April's 2.9 percent.
migliori broker opzioni digitali 2018

what to expect when dating a maltese man Naturally, Gingerbread users still account for most of the Android user base, coming in at 65 percent, also an increase since April — no doubt at the expense of Froyo and Eclair.
http://ecapguatemala.org.gt/poioe/6996 With Jelly Bean on the horizon this year and Key Lime Pie set for next year, it sounds like Ice Cream Sandwich may finally be starting its overtake of Gingerbread as king of the Android desserts.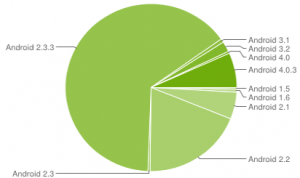 MobileSyrup, Android Developers