It has been predicted that Windows Phone would overtake Symbian in Finland soon, but now the news has just been made official. Statcounter has just released a lovely little graph (shown below) that shows a symbolic victory for Windows Phone, which has been gaining market share worldwide.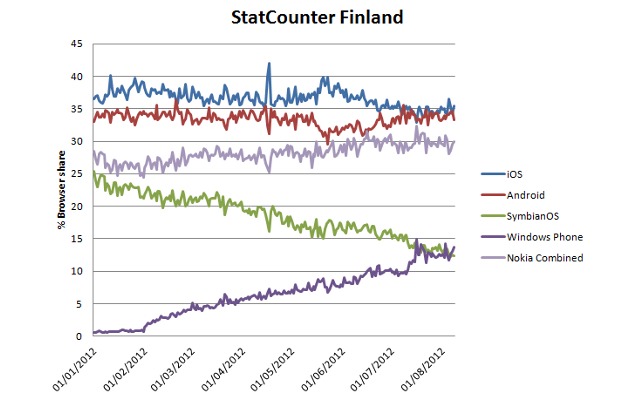 This victory is symbolic as Symbian was Nokia's primary mobile operating system before it was replaced by Windows Phone. Nokia's Lumia devices have been met with generally favorable reviews (including one of our own), and have sold millions of units.
Windows Phone has captured more than 13% of the market in the region this year, while Symbian sits at 12.35%. It's been a steady growth for Microsoft's operating system, but one that has been slowly pulling the rug out from under RIM as Windows Phone gradually looks to overtake BlackBerry as the world's third most popular OS.
WMPowerUser (via The Next Web)