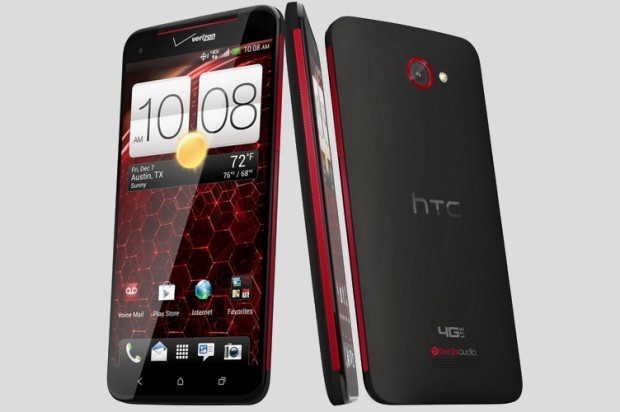 HTC's new high-end smartphone (or "phablet" if you prefer), the Droid DNA, will be released on November 21. The device was first revealed at an HTC/Verizon Wireless event in New York City on the 13th.
While we generally don't cover CDMA devices here on TruTower (due to our focus instead on international GSM carriers), the good news here is that the Droid DNA will come SIM-unlocked to the United States, meaning global SIM users can pick one up to use on the their global GSM networks and use it from any location in the world. Of course, the device should also work with many of the VoIP Apps available for Android as well.
The Droid DNA will feature a 5-inch screen with a 440 ppi 1,920 x 1,080 pixel resolution display, a quad-core Snapdragon S4 processor, 2 GB RAM, an 8-megapixel rear camera with HTC Image Chip support, Beats Audio and 16 GB internal storage.
The new HTC Droid DNA is known as the J Butterfly in Japan, and will also launch next month in China under one of its previously rumored names, the HTC DLX, so there should be no shortage of places to pick one up.