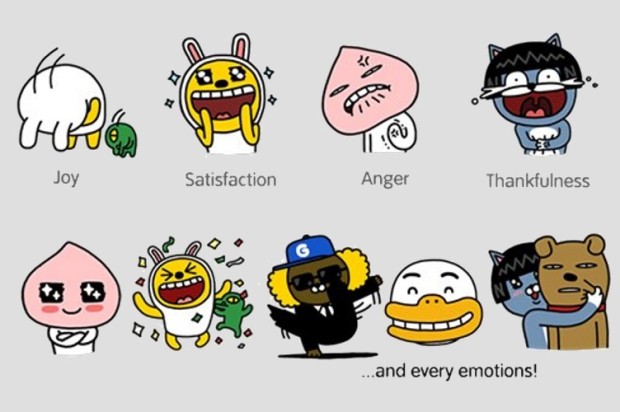 News has reached our inbox that KakaoTalk Messenger has put some new stickers out earlier today that should please fans of the Korean SMS messaging alternative.
A whopping 64 stickers have been extended to users, including those you see posted above courtesy of KakaoTalk's Facebook page. The stickers allow users to express a variety of emotions (think of them as emoticons with cute animal creatures on them). Who knew there were 64 ways of expressing emotion?
Three new Kakao stickers make their debut on Android and iOS
The company has extended thee stickers to Android, iPhone, and BlackBerry users. From the company's release:
iPhone users, check the latest notice in the app and download 2 extended stickers right away!
Android users, download links will be provided through the notice in the app tomorrow.
BB users, click 'emoticon' button and send super cute stickers directly!
KakaoTalk, like Viber and LINE uses stickers to improve the user experience within the application. If you're ready to start expressing you emotions in all their cel-shaded glory, you'll want to check your KakaoTalk app for updates!