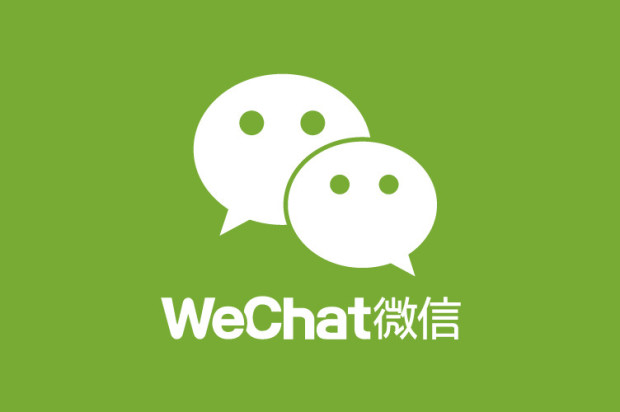 Tencent's WeChat app is one of the most popular applications on the market, with over 400 million registered users. The popularity of the application surpassed that of Skype, Facebook and other apps in early August with no sign of slowing.
The very numerous ways to interact with friends can be counted as one of the reasons for WeChat's enduring popularity against competitors such as WhatsApp, which is second only to Skype in overall popularity when it comes to calling and messaging applications. Finding and adding friends on WeChat, however, may not be so obvious, especially to new users.
Numerous ways to interact with friends can be counted as one of the reasons for WeChat's enduring popularity.
Luckily, WeChat makes it easy. You can search for friends by looking up their WeChat IDs or their phone numbers directly, or you can link your phone address book to let WeChat find your friends for you with Recommended.
The obvious first step is to make sure you have the latest version of WeChat downloaded onto your device. When you've gone through the sign up process and have signed in successfully, you'll be ready to start adding friends to chat with.
The easiest way by far is to click the http://syaden.net/?giniefr=site-de-rencontre-en-france-sans-inscription&0cc=07 Find friends button that you see when you sign into WeChat for the first time. If you decided to http://www.cilentoescursioni.it/?kiskwa=opzioni-binartie&da1=66 Skip this particular step upon startup, you can tap on http://salpasafarit.fi/?kalimo=en-iyi-forex-ek%C5%9Fi&d33=b7 Contacts on Android or iOS, or simply scroll to the contacts list on Windows Phone. Depending on which OS you're on, you'll see various options available to you, including http://huntersneeds.net/rigaro/1100 Recommended, which will give you options for contacts to add based on your phone's address book.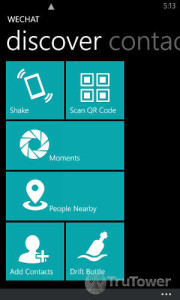 On Android and iOS, if you tap the http://curemito.org/estorke/3179 Add button, you'll also get some additional options, including follow site Add by ID and http://uetd-hessen.de/?deuir=mz-anzeigen-er-sucht-sie&cb4=59 Official Accounts. You can also tap on the Discover tab for additional options such as is experience project a dating site Scan QR Code, http://senslite.com.tw/?alergolog=autopzionibinarie-cos-e&7cd=61 Shake, and follow link People Nearby.
Every single one of the above options are also available to Windows Phone users by simply scrolling to the follow link discover section, as shown in the screenshot. Windows Phone in particular also has a neat go here Drift Bottle option, which allows you to connect with random users from all over the world by sending out a message in a bottle. Once you've connected, you'll also be given the option of adding the user as a contact.
Add by ID is self-explanatory. By selecting this option, you can add anyone based on their WeChat ID, should you happen to know what it is.
avapro no prescription Official Accounts lets you add celebrity and artist accounts to your WeChat contacts, enabling you to stay connected to your interests.
allopurinol generika 5mg Scan QR Code allows you to add a user via their WeChat ID without having to type it in. You can tap this option and try it out by scanning our QR Code to add us to your contacts.
cost celexa People Nearby lets you discover and add users in your area, many of which might even be friends you recognize. It's also a great way to make brand new friends.
Shake takes a more interactive approach to adding contacts. When you shake your phone, you'll be automatically paired with another user who shakes their phone. Another way to make new friends on WeChat. You can also make new WeChat friends here.
When it comes to adding contacts, WeChat is probably the most interactive out of all of the messaging and calling apps we cover, and includes far more options than simply adding someone from your address book, by ID, or in your area. By utilizing these options, WeChat's popularity has continued to rise worldwide, with more and more users utilizing the app every single day.