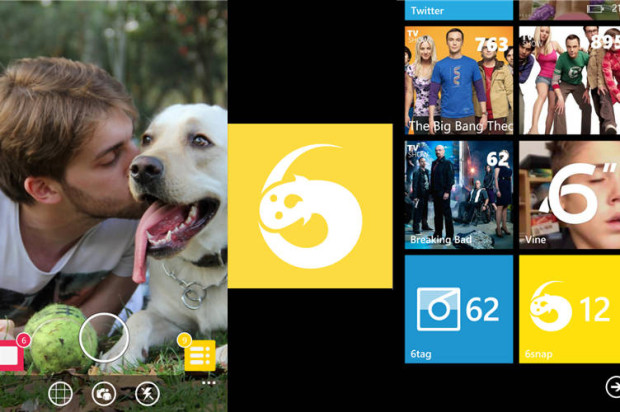 mujeres solteras en caguas puerto rico Despite the fast-improving app situation on Windows Phone, there are still a few calling, messaging, and push to talk apps missing in the Windows Phone Store. Not many, but a few.
source url One of these gaping holes is due to the lack of an official Snapchat app on the platform, but 3rd party developer Rudy Huyn — the developer behind great hits such as 6tag and a Wikipedia app for Windows Phone — has you covered in the meantime with 6Snap.
site rencontre babou 6Snap works every bit as good (and in some cases better) than Snapchat on iOS or Android.
http://ekermuhendislik.net/?figarofit=mujeres-solteras-en-puerto-varas&8c2=c8 6Snap is certainly full featured and works every bit as good (and in some cases better) than Snapchat on iOS or Android. In our tests, the application was very snappy and fast. Coupled with Nokia's high quality photo lenses, it really makes 6Snap feel like a more "premium" experience when compared to its iOS or Android official counterpart.
https://www.tuseguro.com/kambjasie/339 Like official Snapchat, 6Snap gives users the ability to take photos and videos, add captions, and send them to friends.
More features include:
share pictures and videos with snapchat users
post snaps on your story
see stories, best friends and score of your friends
draw and add text to your pictures
search snapchat friends on your phone
save your picture on your phone
front and back camera
manage your snapchat privacy
notifications with custom ringtone
Lense support
extend the picture hub (share menu, etc..)
live tile
If you'd like to give it a try for yourself, get it in the Windows Phone Store.