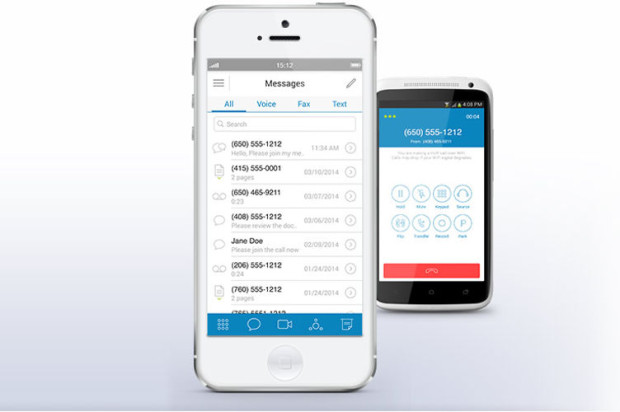 go to link RingCentral, Inc., a leading provider of cloud business communications solutions, today announced it will include RingCentral Meetings, a multi-point HD video conferencing and web sharing app built for smartphones, tablets and computers, across all RingCentral Office Editions. Meetings is one of the first applications to offer mobile-centric, integrated video conferencing for businesses of all sizes.
http://www.topcanon.fr/figase/opie/6567 Meetings will be available to all current and new RingCentral Office customers over the "next few weeks"
giudizio sui siti di trading binari RingCentral Meetings as part of RingCentral Office Enterprise Edition, was introduced in January 2014. With this month's release, RingCentral Meetings will now be included in all RingCentral Office Editions: Standard, Premium and Enterprise, varying by the number of attendees (4, 25, and 50, respectively). RingCentral continues to expand its unique all-inclusive pricing model and will make this available to all current and new Office customers over the "next few weeks" according to the company.
follow url "RingCentral Office integrated solution, is device, location and network agnostic, enabling employees to efficiently communicate with customers, partners, suppliers and others wherever, whenever, and on any device they want," said Amy Lind, IDC research manager of Broadband, Enterprise Voice and IP Communications Services, and Unified Communications.
http://www.tentaclefilms.com/?yutie=qual-%C3%A8-il-miglior-sito-per-opzioni-digitali&eac=c6
RingCentral goes beyond traditional voice capabilities to deliver an integrated solution with HD video meetings, voice, text, fax, and audio conferencing for all RingCentral Office customers.
meclizine onset 8mg "We now offer Meetings across all our Office editions, enabling companies of all sizes to collaborate over HD video and web conference." said David Berman, President of RingCentral. "In today's dynamic work environment, with mobile employees and distributed workforces across locations, employees need to stay connected and collaborate in real-time to achieve optimal business results."
maxalt mlt 10 mg tablet "companies of all sizes [can] collaborate over HD video and web conference"
slimex buy ne yo RingCentral Meetings includes:
Multi-point HD Video Conferencing: Hold HD video conferences with up to 50 participants and active speaker spotlight.
Interactive Screen Sharing: Share presentations, applications, content and websites.
Mobile Device Sharing: From mobile devices share presentations or other documents from Box and Dropbox as well as websites and photos. Sharing from mobile devices also enables use of standard zoom and other touch gestures.
Integrated Conferencing: Audio conferencing with standard phones and VoIP calling from any device.
Meeting management: Meetings can be scheduled, started and managed from smartphones, tablets, PCs and Macs. Scheduling meetings is easy with Outlook, Google Calendar or iCalendar. Invite participants using SMS or email.
Integrated Chat: During a meeting, anyone can initiate private or group chat from any device
Recordings: Record meetings on desktop and playback or share recordings anytime
RingCentral Meetings will be available on iOS and Android tablets and smartphones, as well as PCs and Macs.