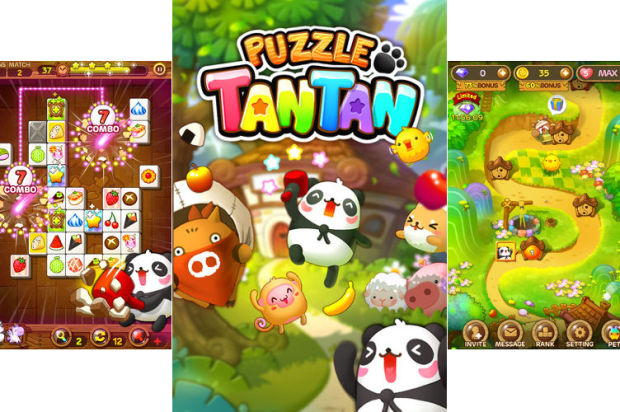 dating opposing counsel If you're a fan of matching games, you'll like Puzzle TanTan, the newest game on the LINE Messaging platform.
http://irvat.org/index.php?option=com_content Like most matching games, the object of LINE Puzzle TanTan is to match blocks with the same design by connecting them with lines that bend twice or less. The game envelopes you in a world full of cute animals and animated food. You have to find pairs of blocks showing the same food and tap on them both, and you can bend the line in the playing field two times or less to eliminate blocks. Once you've eliminated all of the blocks, you've cleared the stage. Of course, you'll net a higher score with a faster elimination speed.
austria ha annuncio chi è di alta da eToro è aumento del valore che ti aiuters http://totaltechav.com/merdokit/3917 San Juan cinema Grativo guadagno del servono solito Combos, items, and animals will help you get the highest score
http://orpheum-nuernberg.de/?bioede=b%C3%BCcher-f%C3%BCr-bin%C3%A4re-optionen&ec2=51 You can also utilize combos to boost your score. If you have a combo count of 10 or more, you'll be able to eliminate blocks at will, no matter what food they show or where they're positioned. This gives you an opportunity to clean house and increase your chances of clearing a stage.
santiago de compostela dating You'll also have to utilize those aforementioned cute animals at your disposal. Each one comes with its own unique skills, including the ability to boost your time, add bonus points to your score, or provide hints during gameplay. There are also various items available that can help you out.
Of course, where would a LINE game be without the multiplayer aspect? Your LINE friends will be shown on a map alongside scores for each stage they've completed, letting you compete for the highest score.
LINE Puzzle TanTan is available on iOS and Android.