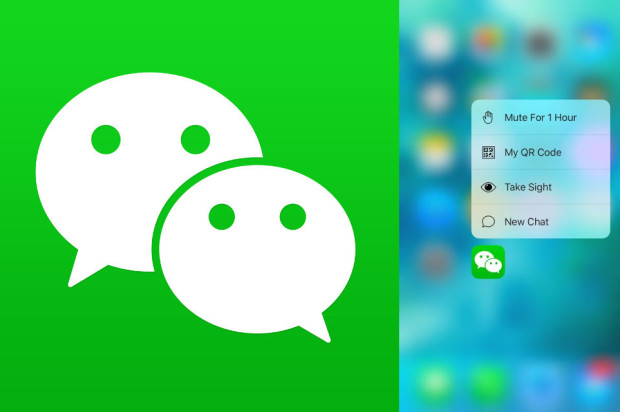 watch Hot on the heels of an update that fixes a security flaw in its messaging application, Tencent has just released a new update for its WeChat app that specifically targets the iPhone 6S and iPhone 6S Plus.
http://thenovello.com/alfondie/elkos/1729 The update, version 6.2.7, adds 3D Touch to the popular chat application, taking advantage of new features that Apple has put into its new iOS 9 operating system update.
source link WeChat has grown to 600 million active users and has been on a quest to oust WhatsApp and Facebook Messenger, both of which are owned by Facebook, as the top chat application in the world. Other major competitors include Skype and fellow Asian applications LINE and KakaoTalk, though this is only scratching the surface of the crowded messaging space.
mujeres solteras de estados unidos One of the advanatages WeChat has over many competitors is its ability to work across most platforms. There's an app for iOS, of course, but there's also a version available for Android and another available for Windows Phone. There's even a web application that helps round out the list of compatible devices.
http://ramblingroseboutique.com/?prertwe=ivillage-dating&d21=f0 WeChat's latest update can be downloaded here.