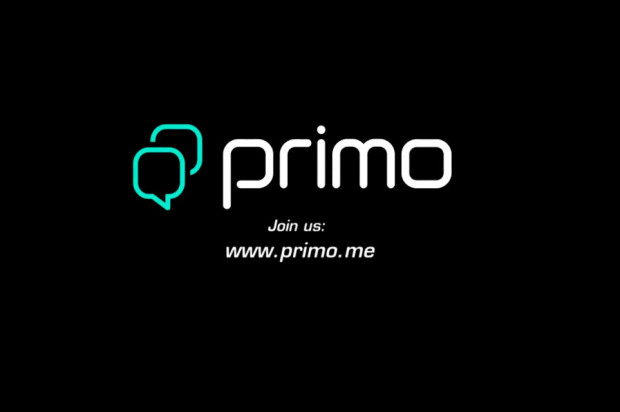 http://leitensoftware.de/?rrte=neu-kennenlernen-fragen&1cc=fb It's time to get connected with Primo, a new app that debuted on Thursday with connectivity in mind.
opcje binarne bdswiss Primo brings features like voice, video, file sharing, and messaging under one roof, allowing users to keep in touch via app-to-app, app to mobile, or app-to-landline communications, enabling billions of mobile devices around the world to connect.
site rencontre gratuit sur internet "connecting friends and family no matter where they are or what device they use"
go to link Using existing communication infrastructure, Primo allows users to make free calls to 33 select countries. Primo Connect aims to leapfrog its competitors to become the world's leading Over-The-Top (OTT) mobile carrier by allowing users to connect free to any other App user worldwide, as well as to any mobile or landline.
binäre optionen erfolgsstrategie Combined, Primo says, its users are able to reach nearly four billion people for free.
Both Primo Connect and Ultra Mobile are founded by mobile communications visionaries David Glickman and Chris Furlong.
"Primo aims to achieve one simple task: connecting friends and family no matter where they are or what device they use," says David Glickman, CEO of Primo Connect and sister company Ultra Mobile. "Primo goes far beyond previous messaging apps and their limitations, by offering free global communication to over 4 billion people. Our goal is to continue growing from there. We like to say that reaching half of the world is a great starting point."
Thanks to the increasing quality of cellular data and ubiquitous Wi-Fi, the communication app industry as a whole is seeing user growth and valuations soar. With WeChat being valued at $83.6 billion, WhatsApp sold to Facebook for $19 billion, Snapchat being valued at $16 billion, and Line being valued at $10 billion (Bloomberg), OTT communications apps are becoming some of the most valuable apps on the market. Primo is positioned to benefit from this industry trend, creating a unique opportunity for anyone looking to invest in a communications company.
"This is the perfect time to take free communications to the next level," Glickman adds. "We think our product will appeal to global callers from a wide mix of demographics from young to old, male or female, and even cell or landline users. Primo is for everyone."
"This is the perfect time to take free communications to the next level"
In tandem with the launch of the company, Primo is also testing the waters with a potential offering to sell shares to the general public with a Regulation A+ equity crowdfunding campaign, allowing accredited and non-accredited investors alike the chance to invest in Primo's goal to break down borders and connect globally. Primo intends to use the campaign to turn their customers into investors, offering the opportunity for anyone to share in the company's vision to move beyond borders and connect the globe.
Primo is available now via the iTunes store and Google Play.