VidTalk Walkie-Talkie Wants to Connect People Fast With 9-Second Video Messages Over iPhone, iPad, and iPod Touch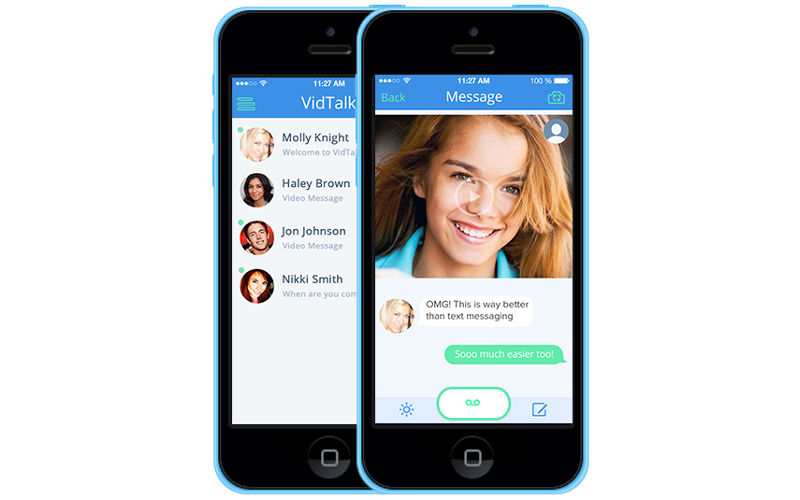 Video messaging meets Snapchat meets push to talk with VidTalk, a new application currently available for iOS devices. VidTalk looks to make "connecting with friends and family through mobile devices much easier, faster, and more personal than traditional mobile messaging."
VidTalk offers features that fans of other messaging applications will surely find useful, not to mention easy to use. 25-second long video messages can be recorded in 9 seconds flat and within 3 touches of the smartphone screen, making it "faster than traditional messaging". Messages can be recorded by tapping and holding an onscreen button and then simply releasing to send. VidTalk also enables instant video playback. generic pharmacy canada https://buynoprescriptionrxxonline.net/overnight-us-shipping-drugs.html online canadian pharmacy
Messages are kept private to protect against outside spying
For those who are fearful of spying, you'll be happy to know that VidTalk ranks as one of the growing number of applications that does not store your videos or photos, making it difficult for this information to be obtained by third parties. Users do, of course, have the option of saving videos before they're deleted forever.
generic pharmacy canada https://buynoprescriptionrxxonline.net/pharmacy-around-the-world.html online canadian pharmacy
Of course, text messaging is also there, giving VidTalk that more traditional, old-school, WhatsApp-like messaging feel, which is what many people around the world still continue to enjoy.
Android version coming in the "near future"
As mentioned, VidTalk currently has an iOS version available through iTunes, but tells us they also have plans for an Android version in the near future, though a specific release date wasn't provided.
If you'd like to try VidTalk for yourself, you can download VidTalk via the App Store.