Official Facebook Messenger App Now Available for Windows Phone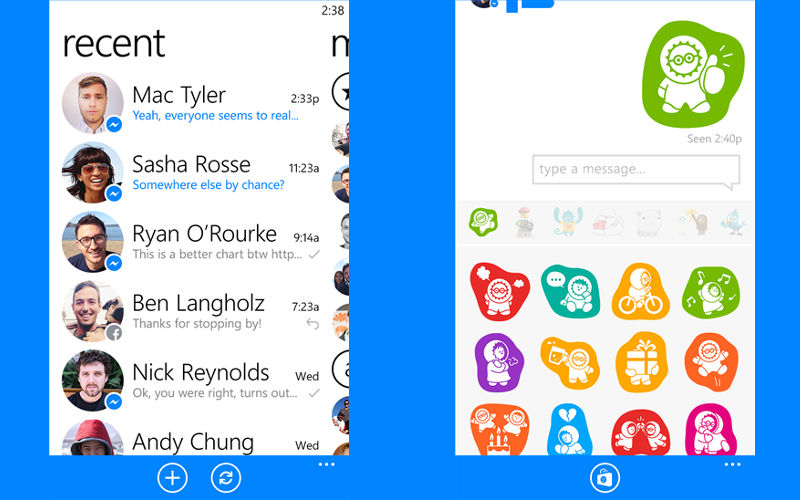 We heard during Mobile World Congress that Facebook Messenger would be released for Windows Phone. As promised, Facebook has just officially released their Messenger app in the Windows Phone Store.
As with the version available on other platforms, Facebook Messenger allows you to stay in touch with your friends and family on Facebook via text and picture messaging as well as video messaging. Of course, Facebook's stickers are also included. Unfortunately, voice is the only thing that's been left out.
generic pharmacy canada Online Pharmacy Around The World online canadian pharmacy
Other features of the app include:
Get to all your messages without having to open Facebook.
Bring your conversations to life with stickers and send photos privately.
Have group conversations and make plans on the go.
Share your location so people know when you're nearby.
Know when people have seen your messages.
See who's using Messenger and who's active on Facebook.
Stay logged in so you never miss a message.
Turn off notifications when you're working, sleeping or just need a break.
Never lose your conversation history or contacts.
generic pharmacy canada Trusted Pharmacy Online online canadian pharmacy
Facebook Messenger is available for download via the Windows Phone Store for free.