iPhone 5 (New iPhone) Release Date, Rumors, and Ridiculous Theories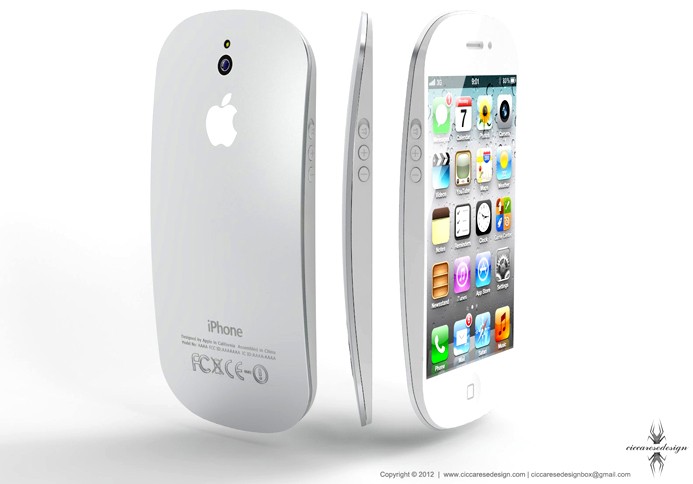 The iPhone 5, also referred to herein as the New iPhone (because we just had to) is the next in a list of two Apple products worth looking forward to this year after the New iPad (unless you count Macs or the rumored "iPad Mini", but we don't). We took to the internet and started digging for all the good rumors and ridiculous theories about the Apple device that we could find.
Rather than go into a whole lot of detail regarding each of these rumored specs, we decided to break it down into a much shorter list for easy reading. If you'd like to go into the longer details, check out the source links below.
iOS 6 with Siri
It's always important to know the software your phone will include before you get to the hardware. The iPhone 5 will probably ship with iOS 6 with Siri (possibly Siri version 2.0)
A thinner, sleeker iPhone 5
Pretty self-explanatory. The iPhone 5 will pack touch technology that will enable it to be thinner and hopefully lighter. It will definitely be more sensitive.
Quad=core processor
Yes, Apple fans, you will now be able to show what an iPhone can do faster than Android, if this rumor turns out to be true. So far, we haven't seen anything to the contrary.
iPhone 5 will have LTE
Especially useful if you're in the one country that has it right now. With 4G LTE's impending launch in other parts of the world, hopefully the iPhone 5/New iPhone will be compatible.
iPhone 5 will have better ultra-sonic bonding, which will bond the …
iPhone 5 rear housing (using a new material, a new design with corning gorilla glass), to the other pieces and parts, essentially creating a "one-piece" feeling device.
iPhone 5 release date is July-September quarter
Or it could be September or October as we reported on February 20. Or June. Really, we might as well make this plural. We have found a whole assortment of release dates, and any of them could be true. At this point, not even Apple knows a release date (though we're sure they have a roundabout idea).
iPhone 5 will include all Pomegranate NS08 features
Okay, we couldn't resist this last one. And hey, even if it is a ridiculous theory we added for our own amusement, imagine what could happen if all global SIM card and VoIP and messaging app users were able to make coffee and drink from their iPhone 5 built-in coffeemakers while all of the Android and Windows Phone lovers in the world stared in envy. We can dream, can't we?
There you have it. Please keep in mind that these are rumored specs. The official specs from Apple have not yet arrived and may not be available for some time. Until they are, we'll keep our fingers crossed for that built-in shaver!
Related Article: Will the iPhone 5 (New iPhone) Have 4G LTE On Board?