Mozilla's Firefox Marketplace Now Available In Aurora Browser For Android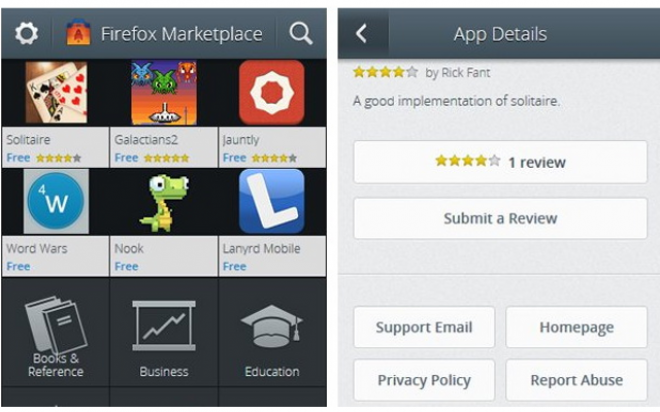 If you're one of those aching to see how web apps function on a mobile browser, you're in luck, as Mozilla has announced that it just opened its Firefox Marketplace for testing to those using the Aurora browser on Android smartphones. We last reported on the Firefox Marketplace back in July when Mozilla had announced wide support for its upcoming Firefox OS.
As you can see from the screenshot below, the design of the Marketplace is both simplistic and minimal as expected. Individual apps are highlighted at the top, with categories listed below.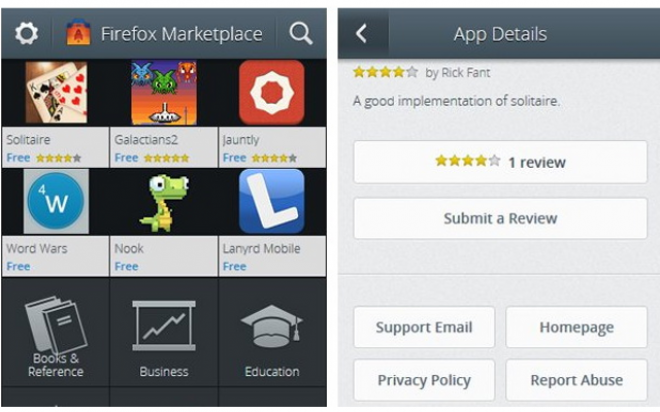 As of right now, the apps available are very basic; finding an app is very similar to every other app store, though there are a few noticeable and welcome tweaks such as basic or expanded search results views and results filters.
Right now there's only access to free apps, but Mozilla says that a payment system will be implemented in the future. The Marketplace is the foundation's first step toward its upcoming Firefox OS, which will be released on devices next year.
Keep in mind that this release is aimed at developers, testers, and early adopters so there are bound to be a few bugs and hiccups along the way. Still, if you're too excited to wait for the official release, you can always download and try the new Marketplace for yourself.