Microsoft's Windows 8, Windows RT Operating Systems Launch to the World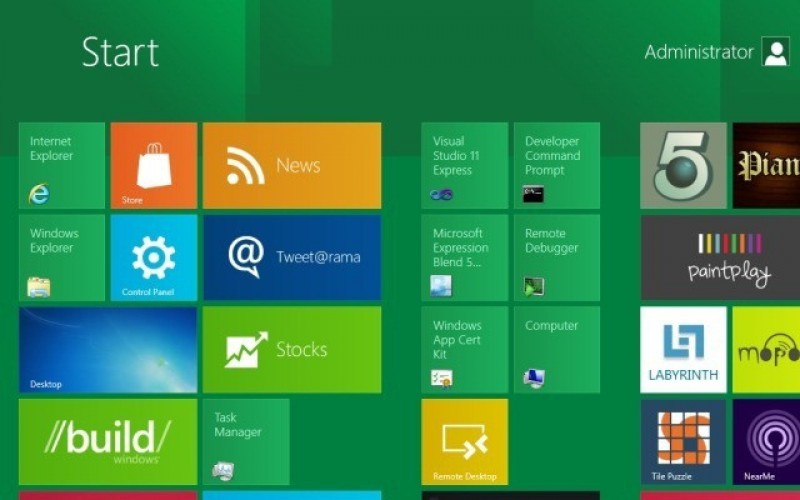 Microsoft Corporation has rolled out Windows 8, the most radical overhaul of its computer operating system in nearly two decades. The company held a launch event Thursday at which it reintroduced itself as an ecosystem to the consumer in the digital age. Microsoft wants the new Start Screen interface to be the future of Windows. In the meantime, the software company will attempt to ease users into the new era by allowing them to also use Windows' familiar desktop interface.
Microsoft began selling Windows 8 online at midnight starting at $39.99. The new OS should also be on store shelves now.
Windows President Steven Sinofsky said Thursday that more than 1,000 computer models have been certified for Windows 8 and that there will be some PCs running Windows 8 that will sell for less than $300. Sinofsky also said Windows 8 will work well with Windows 7 PCs, making them boot up faster and run more efficiently.
Microsoft and Sinofsky also used Thursday's event to speak about Windows RT, which is a downsized version of Windows 8 that will be used mostly on tablet computers. Windows RT uses an ARM processor, which is smaller, cheaper and uses less power than other computer chips. However, Windows RT can only run apps purchased from the Windows Store and it does not have the desktop view.
Microsoft's long-anticipated Windows RT-powered flagship tablet, the Surface began selling today as well. Microsoft plans on launching a Surface tablet running the more robust Windows 8 OS at a later date.
Have you upgraded or are you upgrading to Windows 8 or Windows RT?