Windows 8-Powered Surface Pro Tablet Will Be Available in January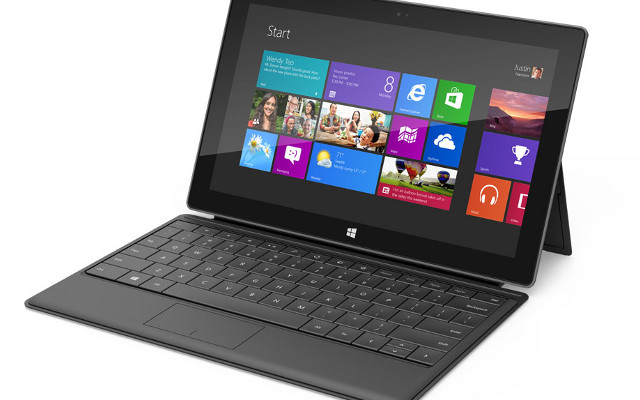 Waiting for the Surface Pro tablet? Well you won't have much longer to wait. Microsoft has announced that the Surface Pro tablet will arrive in January 2013.
The Surface Pro is the more powerful and slightly thicker and heavier version of the Surface RT, which was released on October 26th. It features an Intel Core i5 processor and 1080p HD display. The Pro will run the full version of Windows 8, which means it will allow legacy applications from previous versions of Windows to run.
Microsoft will be bundling the Surface Pro with a Surface pen as well. In addition, the device will be compatible with the Touch Cover or Type Cover currently available. The tablet includes a USB 3.0 port and a Mini DisplayPort as well. The Pro version is a little heavier and thicker than the RT model, but Microsoft notes that it is still under two pounds and less than 14mm thick.
The Surface Pro will come in two models: A 64GB model will cost $899, while a 128GB version will be available for $999. Unfortunately, as with Windows Phone 7.8, no release date was provided.