Samsung Introduces Galaxy Note 8.0, SIM Card Slot Onboard International Version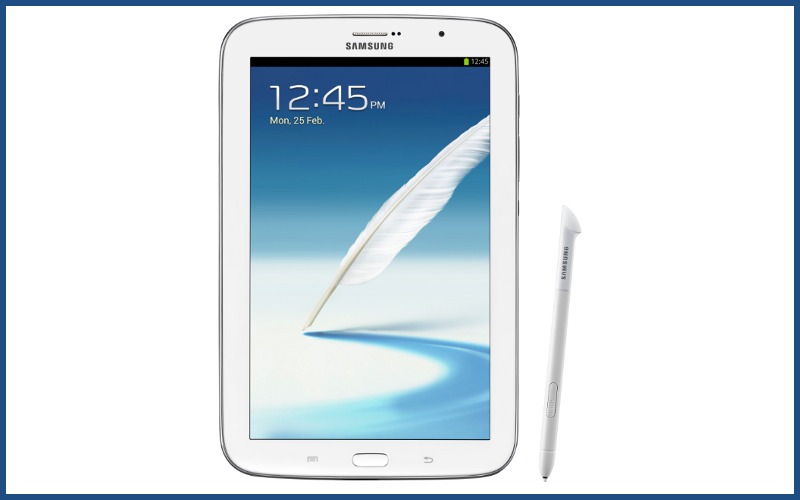 About one year to the day that it took the wraps off its Galaxy Note 10.1, Samsung is doing the same thing with the next member of the family, the new 8-inch Galaxy Note 8.0. The new 8.0 occupies the space between the 5.5-inch Galaxy Note II and the 10-inch 10.1, giving those who feel the former is two small and the latter is too large a nice in-between option.
The Galaxy Note 8.0 features a 1280 x 800 display, quad-core Exynos processor clocked at 1.6GHz, 2GB of RAM, 5 megapixel rear camera, 1.2 megapixel front-facing camera and 16GB or 32GB internal memory with microSD expansion. The Note 8.0 is packed into a 7.95mm body weighing in at 338 grams and is powered by Android 4.1.2 Jelly Bean.
A number of new features and apps accompany the phone/tablet (or "phablet"), including a bump in the S Pen hover feature to work with third-party apps. A new version of Android will ship first with the Note 8.0 and allow you to hover over your Flipboard tiles and see a brief preview of headlines. Samsung has also equipped the device with an integrated earpiece, microphone and phone app. The Multiview feature returns from the Note II along with a brand new Android version of the popular Awesome Note app originally exclusive to iOS. Another first for the Note class will be the option to use the S Pen to control the capacitive menu/back buttons.
"The GALAXY Note 8.0 breaths fresh life into the category as it delivers the perfect fusion of portability and everyday productivity – the result is a pioneering, pocket-sized solution that enhances and enriches our everyday lives, whether at work or play," said JK Shin, Samsung's Mobile Communication President.
Samsung plans to launch the Note 8.0 around the world sometime in the second quarter of this year and is planning on Wi-Fi, HSPA+ and LTE models. The international version will also feature a slot for SIM cards so global SIM card users and other GSM consumers will have the added ability to make and receive calls sans VoIP applications.