Samsung Galaxy S 4 Specs And Features Announced at Mobile Unpacked 2013 Event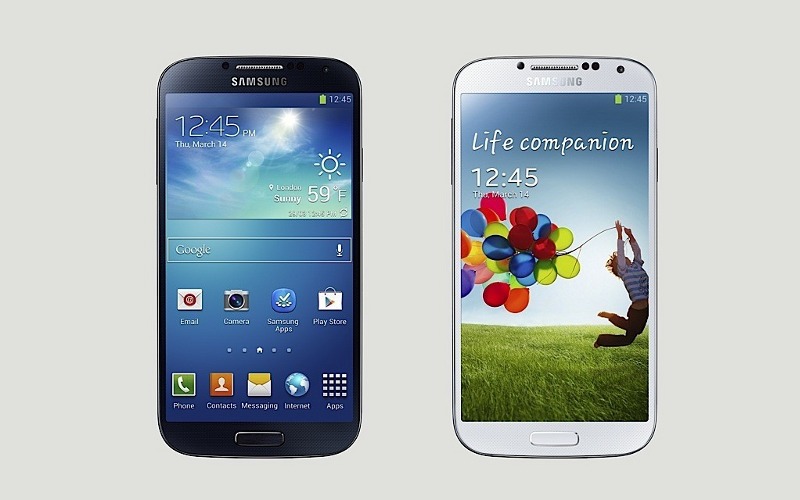 The Samsung Galaxy S 4 was unveiled today at the Unpacked event and the specs are actually very similar to what's already been leaked about the device in the past. Let's get right into it.
The Android 4.2.2-powered GS 4 measures 136.6 x 69.8 x 7.9mm (5.38 x 2.75 x 0.31 inches), weighs 4.59 ounces (130 grams) and includes a 5-inch 1080p 1,920 x 1,080 Super AMOLED display with 441 PPI density. The display allows you to use the phone with gloves similar to the Nokia Lumia 920. The smartphone sports 2GB RAM with a region-specific chip on board (either 1.6GHz Exynos Octa-core or 1.9GHz quad-core Qualcomm). All of this is powered by a 2,600mAh battery.
Compared to the Galaxy S III, the Galaxy S 4 may look similar but includes a skinner chassis and a thinner and lighter build.
The Galaxy S 4 has a 13MP rear-facing camera on board with a 2MP front-facing camera, and Samsung says the cameras are quick and do not feature any lag that plagues many modern smartphones. New features include dual-video capture mode, which lets you record video on both the rear and front facing cameras at the same time; Dual Video Call mode, in which you can make video calls while showing the caller what you're seeing; Drama Shot utilizes burst mode to create animated GIFs; and Sound & Shot, which allows users to record up to nine seconds of audio an attach it to a photo.
Some of the more intriguing features of the new smartphone include Smart Pause, which stops any video you might be watching whenever you turn your eyes away from the screen; Group Play, which lets you use multiple Galaxy S 4 smartphones as individual speakers and hear music and multiplayer games in surround sound; and Smart Scroll will move the screen up or down when you tilt the phone while looking at the screen.
The phone will be debuting on 327 carriers in 155 countries starting at the end of April. Of course, for those of us utilizing global SIM networks to eliminate roaming charges worldwide, there will also likely be an unlocked version available for purchase. No pricing for the device has been announced as of yet.
What do you think of the new Galaxy?