Microsoft's Windows 8 and RT Operating Systems Claim 50,000 Apps in Windows Store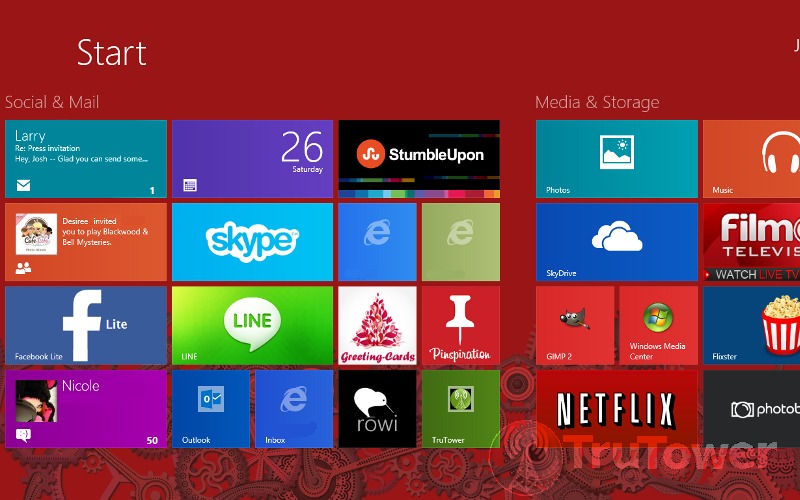 Some people (and media outlets) may belittle the modern UI (otherwise known as Metro) of the new Windows 8 and Windows RT operating systems, and there are also some who will be quick to point out the lack of applications for both as well. While it's true the modern UI may not be for everyone, it can be argued that it is, of course, a necessary step for Microsoft as it not only tries to stay relevant in a touch-driven generation of devices, but also in its attempts to push for much-needed change in how we look at computers and smartphones.
Regarding the app situation, MetroStore Scanner has its unofficial estimates showing 50,000+ apps already in the new Windows Store, roughly double the number of apps the store included back in November.
Despite the natural attempt to compare the Windows Store to those of the modern mobile operating systems, the fact is that the Windows Store number cannot be compared fairly to Apple and Android, who have both been on the market far longer than Microsoft's Windows 8, which is not, in fact, a mobile OS. It would be far more accurate to compare it to Apple's Mac store, which includes 14,000 estimated applications as of this writing.
Microsoft's Windows Phone mobile OS garnered 130,000 applications as of February 26, which is less than two and a half years after the OS launched.
Microsoft has not confirmed the numbers for Windows 8 and Windows RT, but it's likely to vary depending on the region in which you live anyway. Should these numbers prove accurate, it does show that app developers in general have embraced Microsoft's new vision with open arms and we can look forward to seeing more modern/Metro love for our favorite apps for a very long time.