Android OS Distribution Chart For April Shows Continued Growth in Jelly Bean, ICS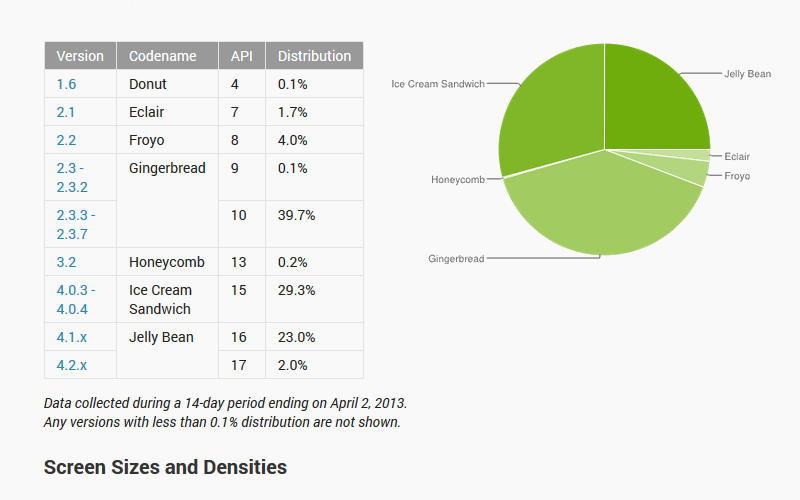 Another month gone by, another Android operating system distribution chart come from Google. This time, though, there's been a slight change with how Google gets to the numbers. Now, instead of basing the chart numbers on devices that visit the Google server, Google has based the numbers on the actual devices that visit Google Play themselves, which Google says will result in a much more accurate portrayal of how the Android ecosystem is performing and changing. That being said, let's get to the numbers.
This month sees a large growth in Android Jelly Bean users, which comprise of Android 4.1 and Android 4.2. The numbers increased by almost 9 percent — from 16.5% to 25% — since we last looked at the numbers on the Android chart for March. Ice Cream Sandwich is still king of the Android hill with 29.3%, up from 28.6% last month. Of course, we're still seeing a downward trend running for Gingerbread, which was overtaken last month and dropped an additional 5% this month overall.
While the changes in how these numbers are obtained by Google may have changed, and so may not completely show an accurate increase or decrease in the Android versions as compared to last month, Google says these numbers are more accurate and will give us a better picture of where Android stands, and we'll be able to look forward to seeing exactly where the Android OS is headed when a new chart is released in May.