Greatly Ease the Pain of Data Roaming With the GlobalGig Wi-Fi HotSpot Service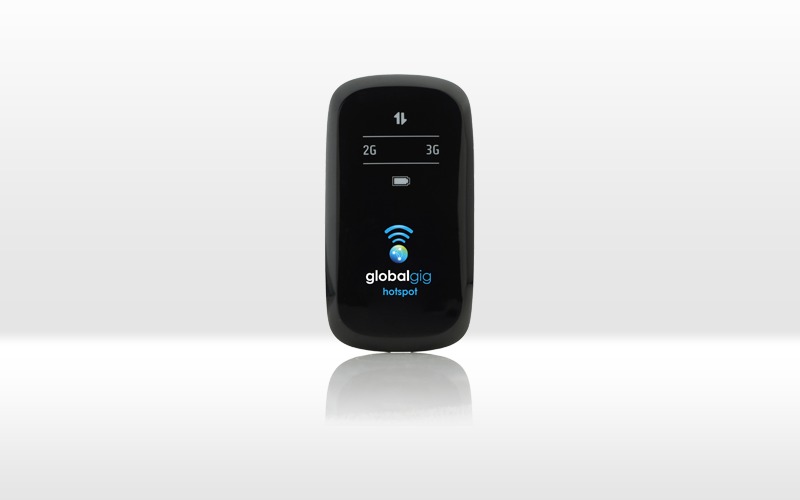 We are always looking for ways to save money on international roaming and long distance. It's true that global and travel SIM cards are a great way to start as far as roaming, and VoIP and messaging apps can help lower long distance costs (and roaming costs when used in conjunction with a data plan).
Speaking of data, that's actually where an innovative data roaming solution provided by GlobalGig can come in. GlobalGig is the first always-local pocket Wi-Fi service, and with it, users can say good-bye to high roaming bills — and therefore the evils of "bill shock".
The GlobalGig service is currently available in the US, the UK, Australia, Ireland, Hong Kong, Sweden and Denmark, with additional countries in the works. The network functions using 3G speeds, but can downgrade to 2G in the rare event that you find yourself in an area without adequate 3G coverage.
How it works is quite simple. Once you've activated your GlobalGig service, the ZTE-manufactured device (pictured above) will begin allowing you access to the internet wirelessly, and you'll be able to take it with you wherever you may roam. Up to five separate devices can connect to the Globalgig hotspot at any one time, ranging from any computer, smartphone, tablet, gaming system, or other Wi-Fi-compatible device.
One of the great things about GlobalGig is the fact that users will always pay the same price in all of these countries for their broadband access. The prices in US dollars run $17 a month for 1GB of data, $25 for 2GB, $45 for 5GB and $80 for 10GB, with over-plan data being charged at $0.05 per MB, which amazingly puts the pricing on par with even national networks. It's like getting your national coverage plus coverage in 6 other countries free with the plan! As for the device, it's free with an 18-month contract, a small price to pay for a service this good.

The service also provides its users with e-mail alerts at 50%, 85% and 100% of data usage, so you won't have to worry too much about how much you've used, giving you more time to worry about more important things. The next stop on your global family vacation, for instance.
So the next time you travel internationally and you're looking to stay connected with your VoIP and messaging friends back home, you may want to give GlobalGig a try. And at these prices, it might even be worth it to you to make a permanent switch — provided, of course, you can live without watching over 10GB worth of old The Young and the Restless episodes every month.