Vox Mobile VoIP, an application from Vox Communications (not to be confused with Voxer), has been available on Android for awhile now, and the company has continuously promised an application for Apple's iPhone, with an eventuality to expand to Windows Phone and BlackBerry in the next year or two.
In regards to the iPhone version, it does appear as though the application could be coming soon; Vox Communications shared the photo on its Facebook below mere hours ago, hinting that the iOS version could be nigh.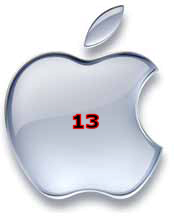 For those that aren't aware, Vox is a voice over IP application that offers locally tailored plans to customers that include calling to mobile phones in Mexico , India, Vietnam, and the United Kingdom. Vox Communications offers a Pay As You Go plan, and also offers 60 minutes of calling time to new customers.
If you happen to own an Android device, you can try Vox out for yourself by downloading it on Google Play. We'll continue to keep our ears and eyes open for any additional news on versions for other platforms.