Nokia EOS Windows Phone Image Spotted on the Internet, Take 1020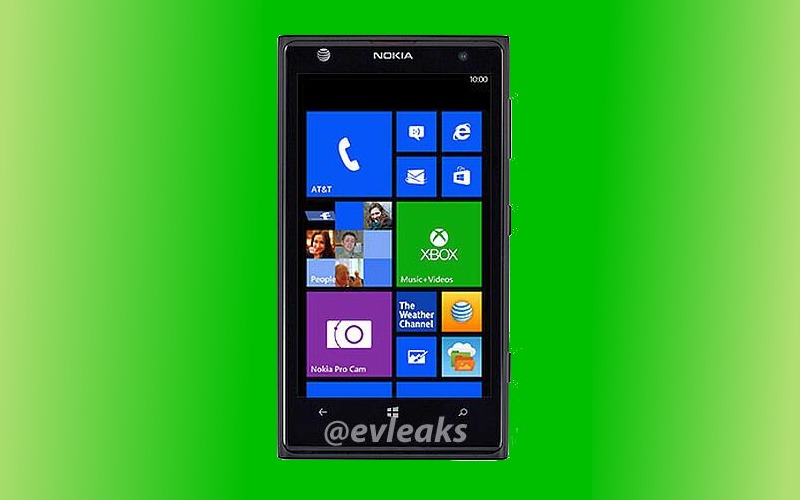 The Nokia Lumia 1020, codenamed EOS, has been the subject of leak after leak after leak lately, and yet another one has been spotted online.
Twitter's famous device leaker @evleaks has uncovered a Nokia Lumia 1020 device image. The device comes with AT&T branding, so if you're in the US and you happen to have AT&T, you'll probably want to start saving your pennies now. Apparently the device will be an AT&T exclusive, so if you want to use it on a global carrier, it'll have to be unlocked.
The Lumia 1020 takes a lot of inspiration from its 920 predecessor, but it's packing a bit more of a punch, especially where the camera is concerned. A 41-megapixel shooter is packed into this Windows Phone 8 device, which will take two photos simultaneously: a 38 megapixel photo for editing, etc. and a 5-megapixel for sharing to social networks such as Facebook and Twitter. This is done to help conserve data charges, which is especially a great thing if you're roaming internationally.
A Nokia Pro Cam tile is also seen, but not a lot is known about it. We may have to wait until July 11 to find out for sure what it can do. Unless of course @evleaks is able to solve that mystery with another leak before then.