BlackBerry Rolls Out Cross-Platform BBM Beta Invites For Android and iOS Smartphones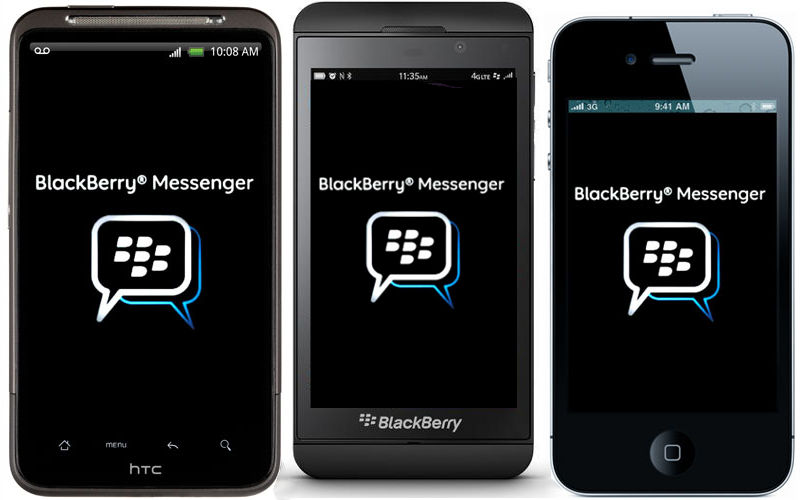 BlackBerry first announced that its BlackBerry Messenger (BBM) service would go cross platform, heading first to Android and iOS smartphones. The ETA on the apps was "sometime this summer," which is quickly drawing to a close.
While there has been very little leaked out since then regarding the company's plans, the company has sent out a few beta invites for the soon-to-be cross platform messaging app to select BlackBerry users, implying that an official release may not be too far behind.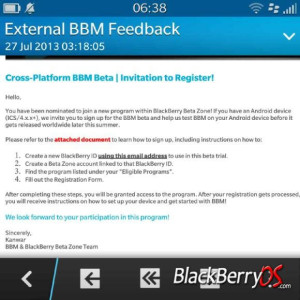 While the beta invite shown above only refers to Android, there's also a beta program for the iPhone version as well. As we've seen in the past with apps such as Voxer for Windows Phone 8, it's quite common for app developers to move to a public beta stage when they're about ready to release their apps once and for all.
Unfortunately, versions of BBM for tablets and Windows Phone devices have been shelved for the time being. It's likely we'll be able to see BBM on iPhones and Androids by late August or early September, but it's impossible to say for sure at this point. However, we'll keep everyone informed of a release date on our official BlackBerry Messenger page.