Current and former BlackBerry fans alike can relive the glory days of one of the smartphone segment's pioneers even as it puts itself up for a possible sale and decides to spin its messaging division into an entirely separate company. It's this messaging division, of course, that we're referring to.
If a landing page for BBM is any indication, it shouldn't be too long now until users are pinging each other back and forth across the network. The landing page was set up to help familiarize Android and iPhone users with the offerings contained within BlackBerry Messenger.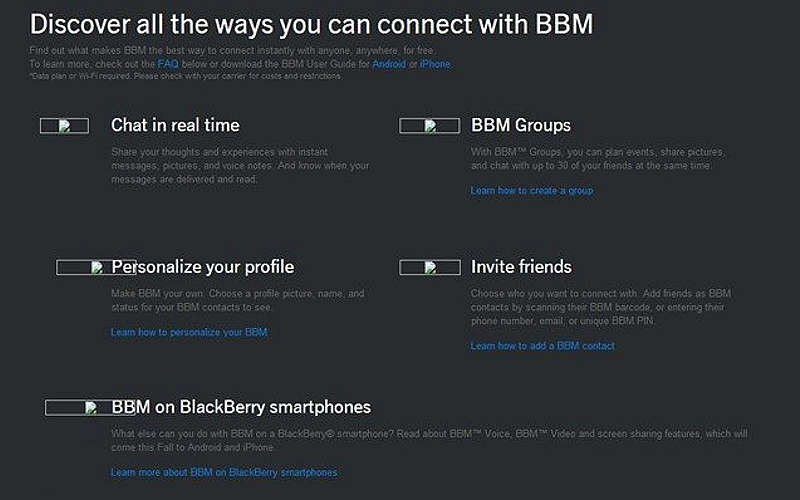 The initial launch will likely include messaging only, with BBM Voice and video coming at a later date, likely later in the fall or early winter.
It's still unclear just how successful pitting BBM against the likes of WhatsApp, Skype and LINE will be, but if you're a former BBM user who has since moved to another OS, you might find it worthwhile to move a few of your friends over to the new BBM with you.
Will you be using the new BBM?