One of the most frustrating part of any trip is when realizing that your favorite global SIM card doesn't get coverage where you'll be staying even though it's supposed to work in the country. Worse still, there's no WiFi around, so falling back on calling and messaging applications is impossible.
We've all been there. The fact of the matter is, bad signal or no signal at all is not easily monitored even by the native carriers that own and operate the networks. Carriers have to manually drive around to test the networks and it can be especially difficult to test every nook and cranny, particularly indoor areas.
Sometimes you might even wind up with signal in a place you would least expect as the carriers don't always report coverage in every location.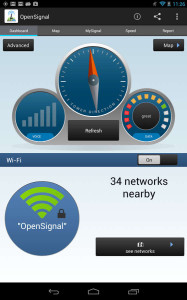 Needless to say, the carrier maps are often very inaccurate, but this is where OpenSignal comes in handy.
"Our app helps us to make maps of coverage as it is actually experienced by users … it corresponds to the real world state of mobile coverage."
OpenSignal is a an application currently available for Android and iPhone devices that allows users to send real-time coverage strength to build more accurate crowdsourced coverage maps. OpenSignal launched back in 2010 and has currently been downloaded 4.5 million times in 200 countries, making it more than viable for travelers.
"Our app helps us to make maps of coverage as it is actually experienced by users – because all the readings collected come from their phones," Brand Strategist Samuel Johnston explains. "Rather than relying on modelling the network, we directly measure it so it corresponds to the real world state of mobile coverage."
It's not just us global SIM card users who benefit from the information gathered by OpenSignal. Anyone traveling to another country might have a difficult time choosing which carrier to purchase a local SIM from. Knowing what to expect coverage-wise from each carrier can help make the decision a much easier (and less frustrating) one.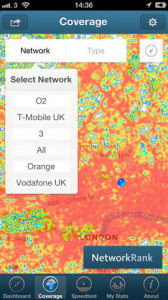 App users and data roamers will also find the map of Wi-Fi networks provided by OpenSignal to be quite useful in planning their trip.
The more OpenSignal is downloaded and used, the more accurate it becomes
That's not to say the OpenSignal solution is without its own flaws. Some areas have not been documented yet as the maps require data from users who downloaded the app to function. These areas are quickly growing fewer and fewer. Another, more glaring downside is the lack of a Windows Phone version of the application, but Johnston tells us that although there are "no immediate plans" they would "like to build one in the future" as the team, which currently only consists of five people, grows larger.
The more the apps are downloaded, the more accurate and better the service becomes, whether you're at home or abroad. There's definite potential here for having the single most accurate solution for coverage, but it needs users like you to improve it. To contribute, download OpenSignal via Google Play or iTunes.