Hungry for 1080p Video Calling? Then You Might Want to Take This VoIP App For a Spin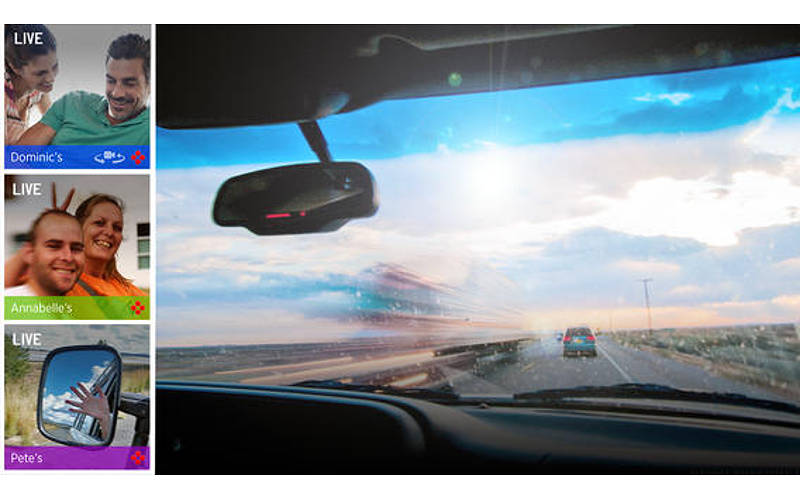 If you're in the market for a new VoIP calling experience, then you might want to take a gander at Spin, especially if you're into full HD calling at sixty frames per second.
Launched on Apple's mobile platform a few weeks ago, Spin provides full HD 1080p video at 1920 x 1080 pixel resolution, at it all runs at the aforementioned sixty frames per second. In addition, the app is powered by crisp Wide-band 44kHz audio to give your ears a bit of a buzz.
Up to different 10 people can chat in a single Gathering, and with the app's "Listen Up" feature, you can pinch-zoom each video feed to make their picture larger and smaller and their audio louder or softer. Photo and video sharing is also in the mix, which can interface with your device's gallery as well as Flickr, Facebook, and YouTube. Spin's Group Remix feature allows you to interact with the content, including playing and pausing video.
Other features include:
ChalkTalk – on-screen drawing
Spinvitations – Gathering planning
FXPs – real-time video effects
After 3 years and more than 60 patents have been filed by Spin, the company plans to expand the reach of its new app internationally in 2014, when it will also expand to Android. We're told that if there's enough demand, the app could make a trip to Windows Phone as well.
Spin puts a whole new spin on video chatting and is really something worth keeping an eye on. If your interest is piqued and you'd like to take your VoIP and video calling to the next level, you can download Spin right now via iTunes.