imo.im Announces Debut of People Near Me Feature on Android Smartphones and Tablets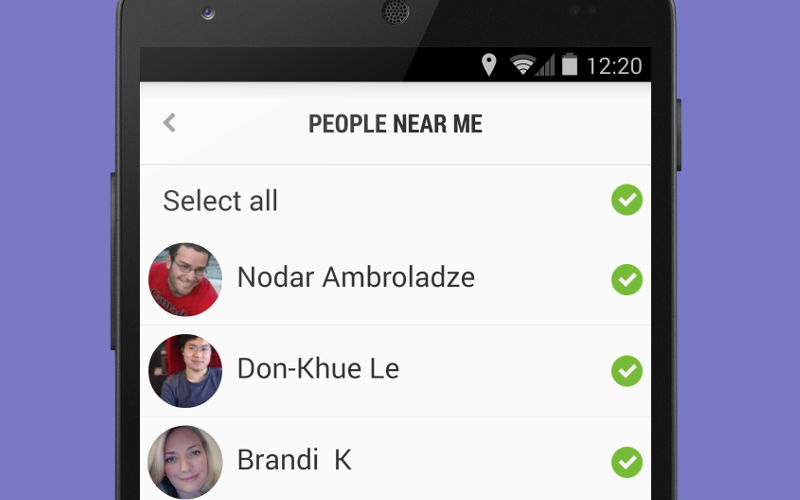 imo.im, also known as IMO Messenger has just announced the roll out of a new feature for the Android version of its calling and messaging app.
The new feature, called People Near Me, uses your Android device's GPS to find people near you so you can make new friends and add them as contacts, similar in tone to Tango's Make Friends Nearby feature that was added in mid-July or WeChat's People Nearby feature that's accessible via the app's Discover tab.
People Near Me uses GPS to help users make new friends who are located nearby
imo's solution can be accessed by selecting the People Near Me option in the app's Profile & settings area, accessible by pressing the Menu key on your Android device or simply tapping the menu option on the top left of the screen. You will, of course, need your location settings turned ON to be able to utilize this feature.
In People Near Me, you'll be able to see people who are already in your contacts as well as people you don't know. This feature might be especially useful if you meet someone you'd like to continue associating with and they happen to be an imo.im for Android user.
This feature is also available for imo.im's Beta version on the OS.
Try this feature out by downloading imo.im onto your Android device. Don't forget to add our official account to your contacts!