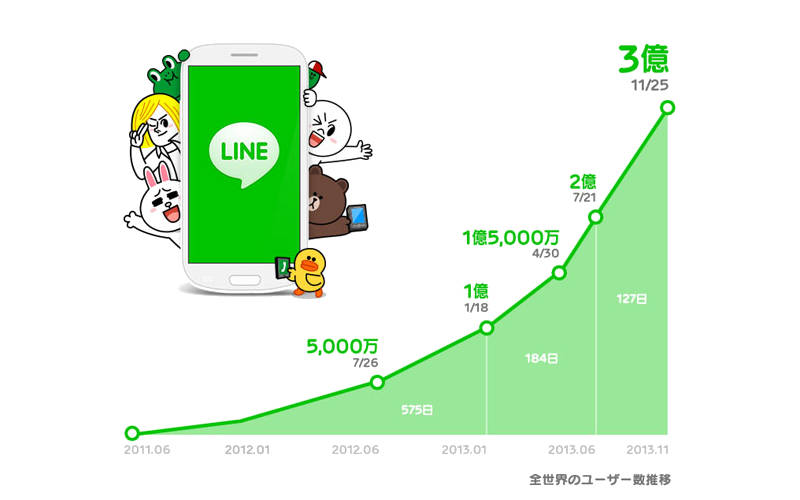 If you want to talk about massive growth in the OTT space, chances are you'll be talking about Naver's LINE app before long.
LINE has now reached the 300 million user milestone, which is 70 million more than what was reported in August and double early May's numbers. It really is impressive to think that the application has grown this quickly after its initial launch way back in June 2011.
LINE's Stickers and Gaming have helped push the platform's growth
Much of this growth can be attributed to the popularity of LINE's stickers and the wide appeal of its gaming platform. In fact, the company's revenues were up 48 percent this month due to the popularity of the gaming platform. 80 percent of LINE app's users are overseas according to the company.
Of course, WhatsApp still maintains a decent lead with 350 million users, not to mention fellow Asia-based app WeChat and its own massive popularity. WeChat has 400 million registered users.
Still, even despite the heavy competition, we're hopelessly addicted to sending out messages that utilize the newly-released Hello Kitty sticker pack at this point. So if you choose to add us to your LINE friends, bear this in mind.