Criptext, A Secure B2B Messaging Application Launches, Provides Ephemeral Messaging For Governments, Businesses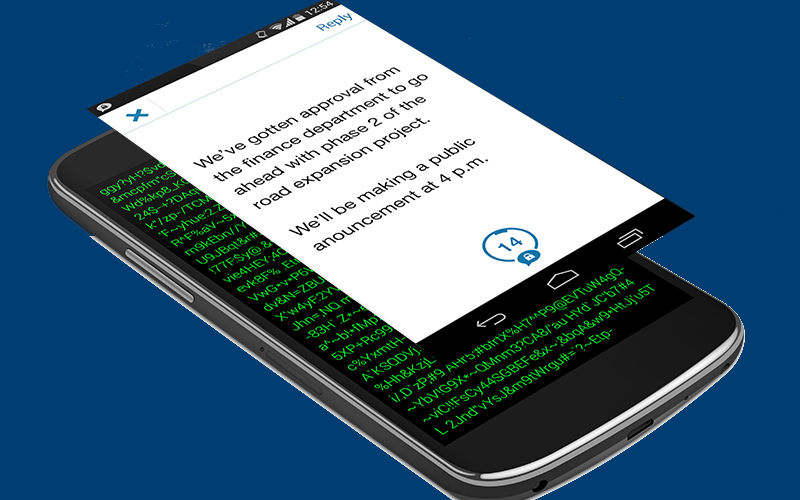 Security and messaging have in many ways become synonymous with one another, particularly in the business and government sectors. Criptext hopes to bring its own take on the secure messaging phenomenon to the B2B segment with its launch today at TechCrunch Disrupt NY 2014.
Criptext is looking to market itself to "large corporations and international governments" in order to offer these organizations a gateway to "more security and control than the current messaging landscape" can provide. Already, the company has obtained an unspecified international government entity as well as a major corporation as customers.
"[Criptext is] for bigger organizations who want confidentiality … without privacy leaks"
Criptext's Co-Founder, Mayer Mizrachi, comes from a political background, and thus understood the need for confidentiality. "Criptext is not about hiding secrets, nor is it really even for a consumer base," he says, "It's for bigger organizations who want confidentiality and a way to communicate as if they were having a conversation in person without privacy leaks. Since the majority of leaks come from human error, Criptext prevents this from happening."
"Rather than controlling what is being said, control the method in which it's said."
The platform works by granting the account administrator full control over who has access to specific functionalities and who doesn't. When a user receives a message, it appears in a separate window, not tied to the sender's name, and all information is deleted after 14 seconds similarly to Snapchat, but with no way to save it. In addition, the messages are "screen-shot proof" to prevent their capture.
According to the company, every message is "untraceably" encrypted in order to protect user identities and no contacts are needed to be added, and the app maintains an easy usability despite the high level of security. The user downloads the app and enters his or her username and passcode to begin messaging.
Criptext is offering its clients packages tailored to their specific needs, with platform settings and number of users among some of the customizable options. The company is also quick to point out that they do "all software in-house without outsourcing" and has "plans to continue innovating in the field of enterprise communications." More information can be obtained via the Criptext website.