Facebook's Messenger Application Finally Makes the Jump to Apple's iPad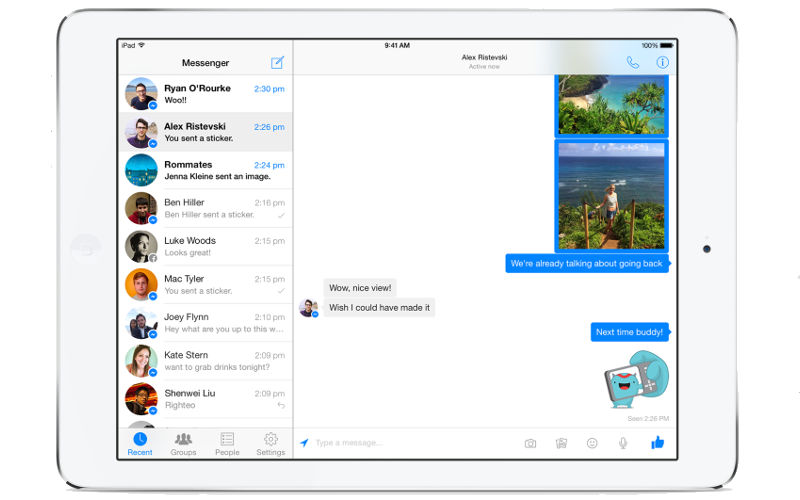 If you've been clamoring to chat with your Facebook friends on Apple's iPad, you now have your wish. A version of Facebook Messenger is now available specifically to iPad users as of today. (it's true you could use the iPhone version on your iPads up until now, but a dedicated iPad version goes a long way toward giving Facebookers a more premium experience).
Messenger for iPad comes with most of the Messenger features you see on Android, iPhone, and Windows Phone, including stickers and VoIP calling.
Facebook Messenger has a lot of competition in the messaging space so it could use any advantage it can get to make itself the go-to app for anyone wanting to keep in touch. The fact that the iPad version also includes stickers could go a long way toward Facebook's strategy that could eventually see monetization from the stickers similar to what we've seen on LINE, Viber and others.
Get the new messenger experience with this QR code. Are our iPad readers happy to have a Messenger app of their own? Let us know in the comments!
Fluoxetine no prescription
buy Bactroban cream online
Buy Flomax online