OneSimCard Announces the Availability of Its Data and Roam Solution for Travel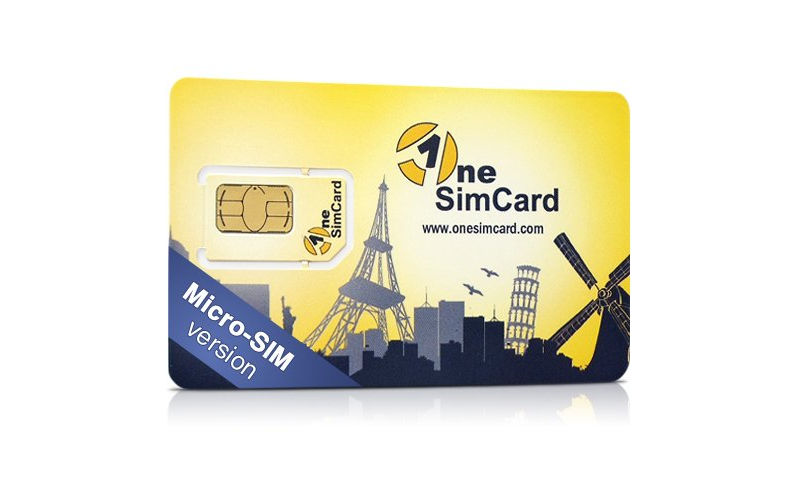 Global carrier OneSimCard has just announced the availability of its new OneSimCard Data & Roam on the OneSimCard website.
The OneSimCard Data & Roam service provides internet data connectivity in over 160 countries worldwide at rates starting at $0.10 per MB. Similar to the company's OneSimCard Plus service (SIM shown above), the OneSimCard Data & Roam is a pre-paid service which does not require any contract and has no connection fees, subscription fees or monthly maintenance fees; instead, the customer is only charged for the services used.
Studies have shown that roaming charges are still incredibly high, and despite efforts to combat them in the EU, roaming costs elsewhere are going to continue to be problematic even after the EU abolishes roaming charges. In fact, it could even cause costs to rise elsewhere.
OneSimCard works worldwide in virtually all unlocked GSM devices and phones
To make matters more difficult for global travelers, the usage of smartphones and internet enabled mobile devices has grown enormously in recent years. Most roamers (about 70 percent) choose to turn off their devices to avoid feeling the pain of bill shock. Most of these users don't know about the growing number of international roaming services such as OneSimCard available to help them keep costs low while keeping their smartphones and their lives connected.
It doesn't matter what device you prefer to use either. OneSimCard works worldwide in virtually all unlocked GSM devices and phones and you simply replace your domestic carrier SIM card with OneSimCard's before you start traveling. On average, OneSimCard says it saves customers about 85% compared to standard international roaming fees.
In addition to internet data, the OneSimCard Data & Roam also offers text messaging and voice services in some select countries, including OneSimCard's best voice rates in Canada and Brazil. You can find out more about OneSimCard via the company's website.