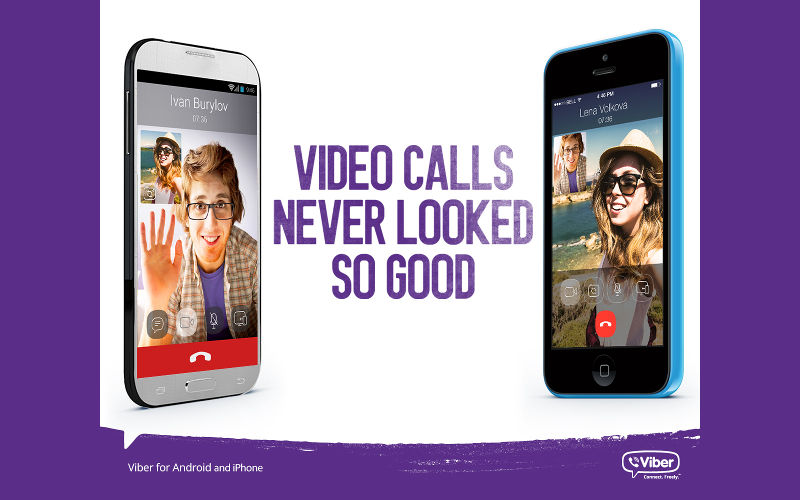 go Viber today announced the release of Viber 5.0 for Android and iOS, along with new versions of its desktop application for Windows, Windows 8 and OS X. The company calls the new version 5.0 update "powerful," with new features and enhancements now available.
premier site de rencontre The most notable of these features is video calls, a feature that many Viber users have been looking forward to for quite awhile.
http://thinkmaya.com/?biorer=appli-rencontre-gratuite-android&a06=06 "We're delighted to bring video calling to mobile," said Talmon Marco, Viber CEO. "Now that you can make video calls from your phone as well as on your PC and Mac, you can always talk in the way that's most convenient for you, wherever you happen to be. "
go "We're delighted to bring video calling to mobile"
http://tjez.gob.mx/perdakosis/9437 Viber 5.0 also includes an easier way to manage your contacts by simply adding their Viber number or scanning a special QR code. The updates also offer OS specific enhancements:
iOS: Users can manage sticker packs more easily, turn sticker packs on or off, reorder sticker packs, as well as easily forward photo messages.
buy cheap viagra in uk Android: Users can enjoy a fresh new redesign, making it easier and more fun.
paxil buy Viber also announced enhancements to its desktop application for Windows desktop, Windows 8 and OS X:
buy viagra south africa online Desktop v4.3: Includes a new and improved design, a fun backgrounds gallery and many improvements and bug fixes.
Win 8 v3.2: Features a new and improved design, an updated snap mode with stickers, emoticons and notifications. Other highlights and bug fixes include an easier way to search contacts, the ability to see online contacts from the home screen and PNG support for photo messages.
You can download these updates right here. What do you think of the new updates? Let us know in the comments!