Rock With Your Favorite LINE Characters With the New LINE Stage Rhythm Game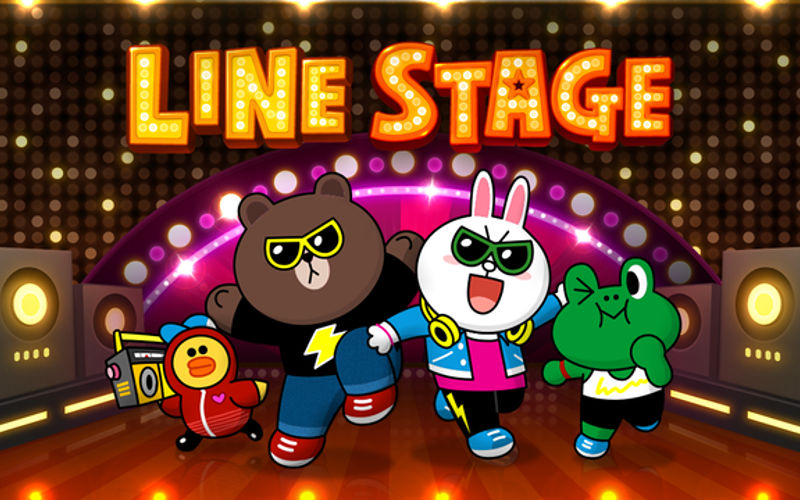 Arguably one of the best parts of being a LINE app user is the ability to play an extensive library of mobile games on the messaging platform, games that you can play alone or with friends.
Now a new game has just launched on LINE, and it just so happens to be the messaging app's first-ever rhythm game: LINE Stage.
In LINE Stage, you take control of the Stagees, the group founded by the LINE characters, in an attempt to recover a stolen debut song (which happens to have been stolen by another member of the group). They must follow the guidance of the "Rhythm Fairy" in order to find the song and become big stars.
To do this, you have to tap or flick notes (characters' faces) a la Guitar Hero. You might also be required to tap with both hands or in quick succession, or flick in a certain direction, which should keep things challenging.
Obviously, the more accurate your taps and flicks are, the more points you score. Bonuses, coins, and fans also await you once you've cleared each stage, and the more fans you have, the bigger your bonus will be. You score fans by beating each location's boss. You can also use various items to score bigger combos.
Like most games, the missions get harder as you progress, and you can choose between 3 levels of difficulty for each stage: "Rookie," "Veteran," and "Master."
The game also includes the multiplayer element that is common among LINE games. If you beat your friends, you'll gain even more coins.
You'll find both original songs and songs you'll recognize in each of the stages, and LINE promises more songs to come. You'll also find costumes for your characters to give your group a look all its own.
LINE Stage is available on both iTunes and Google Play.