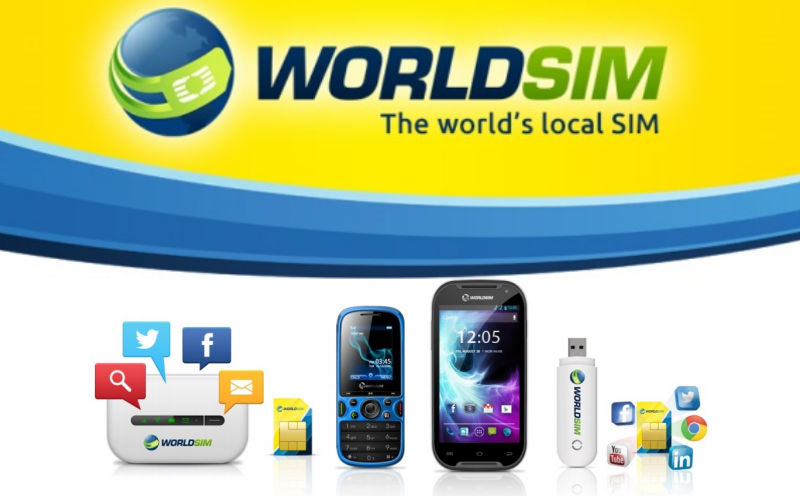 If you're still planning that trip overseas and haven't yet found a solution for keeping your international roaming prices from going insane, you might want to take a look at WorldSIM.
The global roaming specialist announced today that it's dropping its data roaming rates in 79 countries by "as much as 99 percent." The service itself works in 168 countries, up from 135 before today's announcement by WorldSIM. These new countries include Ghana, Bahamas and Reunion Island to name a few.
This drop in cost means you can do more social browsing, using more of these, checking more email, or nearly anything else you can imagine on your smartphone or — thanks to the versatility of the data SIM card, which can be used in tablets, the USB dongle for laptops, or in the new Pocket Wi-Fi solution — any other device you carry with you.
Even better, WorldSIM is offering free data SIM card until the end of September in celebration of its new offering.
"[travelers] can use more data … without the fear of getting a huge roaming bill"
So what about the rates? Starting immediately, WorldSIM data rates in Europe are now as low as £0.08p / $0.12 cents per MB and further afield destinations like Australia have dropped to £0.10p /$0.15 cents.
"Our lower prices mean that users can use more data while they are travelling, without the fear of getting a huge roaming bill. We now offer 1MB of data from under £0.20p /$0.30 cents in over 50 countries including USA, India, Japan and Europe."
One MB of data can enable you to check 2 emails with attachments, check mobile banking 5 times, read online news for 2 minutes or be on Facebook for 6 minutes.
You can find out more or get yourself a WorldSIM device or solution by visiting WorldSIM's website.