WeChat Launches MojiMe, Allowing Users to Create Customize Animated Emoji for Messaging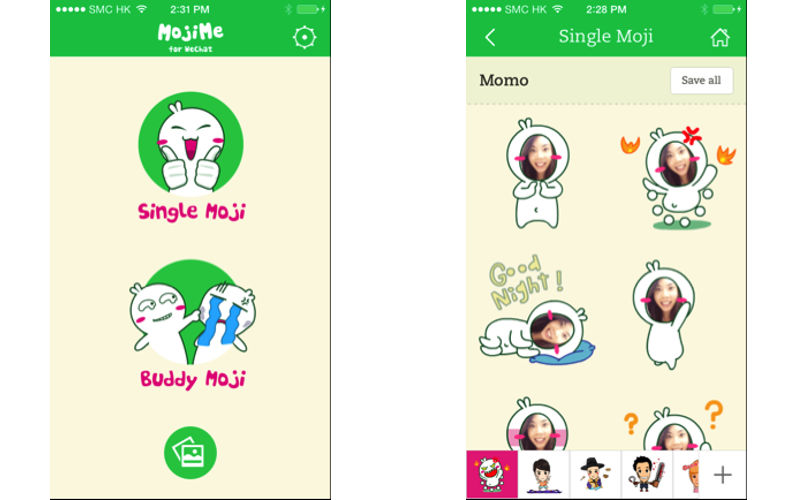 Today, WeChat launched its own app for creating customized animated emoji! The app, called MojiMe is the latest of a series of features and apps aimed at providing custom and localized content for users on the messaging platform.
The app, available to iOS and Android users only right now, offers both single and buddy emoji options. Both options have a variety of animated character themes to choose from. For single emoji, these include Suprise, TV Drama, Horror Movies and Cute Girl. For buddy emoji, these include MoMo and Rabbit, Prince and Princess, Mr. Cool and Panda, Love Story and BFF. Users can also download even more themes from the sticker gallery by selecting the "+" icon in MojiMe with new ones constantly being added. So whatever your personality or mood may be, there is a theme to help you express it.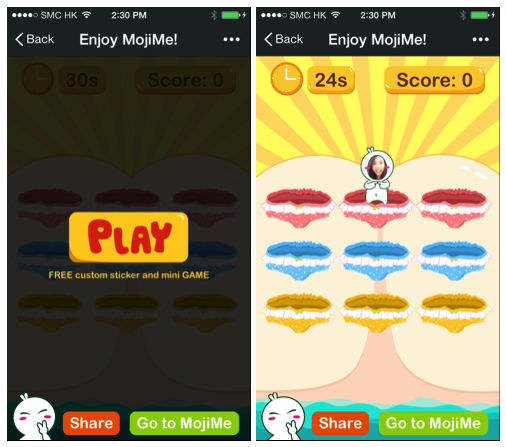 Sharing your custom emoji onto WeChat Moments, allows your friends to unlock a MojiMe Whack-A-Mole game by clicking on the post in your Moments timeline.
Using the app is simple enough. All you have to do is take a picture of yourself in the app, select the character you want, and share it over WeChat with friends and family.
What do you think of WeChat's latest offering?