WeChat, Easy Taxi Roll Out Integration in Malaysia, Thailand, and the Philippines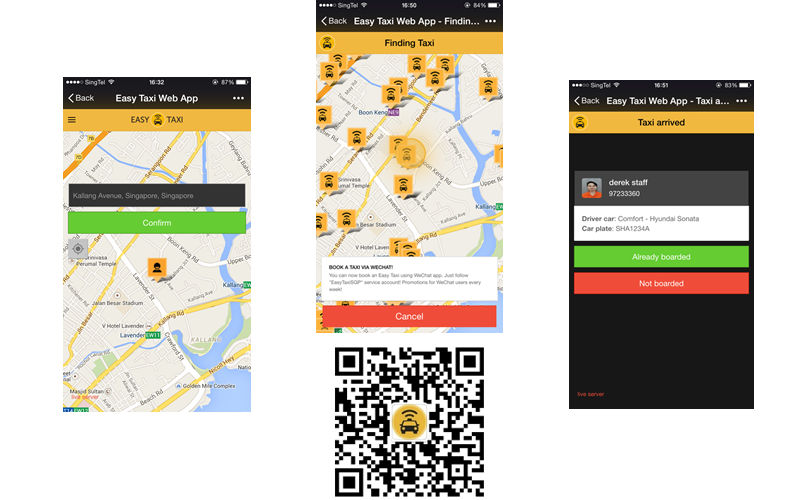 Easy Taxi and WeChat have been working together for awhile now. The two firms partnered in Singapore this past summer to launch integration between the Easy Taxi cab service and WeChat, allowing users to more easily book cab rides in the country, an integration that saw quite a bit of success. WeChat and Easy Taxi hope to continue this success with the new launch of the integration in Malaysia, Thailand and the Philippines.
"We are happy to renew our partnership with WeChat, benefitting our users in Malaysia, Thailand and the Philippines. The move further supports our regional footprint, and the synergies between both apps will allow for a greater mobility among smartphone users in our partner cities," said Jianggan Li, Managing Director of Easy Taxi Singapore.
"The response we have had in Singapore was quite overwhelming"
"The response we have had in Singapore was quite overwhelming, and we wanted to offer the same privilege to our users outside of the island-nation," added Poshu Yeung, Vice President of International Business Group at Tencent, the company behind the WeChat app.
Similar to Singapore, new users can easily download the WeChat app to Android, iOS, BlackBerry, and Windows Phone devices, and then follow Easy Taxi's official WeChat account (Malaysia: easytaximy; Thailand: EasyTaxiThailand; the Philippines: EasyTaxi_PH) to be able to use the taxi booking function.
WeChat says the announcement is expected to boost taxi bookings in the three countries, as passengers can look forward to exciting deals and promotions only for WeChat and Easy Taxi users.
In Malaysia, WeChat users who book their taxi through the app are entitled to RM 15 off their ride when using Easy Taxi Pay. Users will have to click on the "promo" tab to receive their discount. Thailand, on the other hand, offers users 30THB discount via promo code for every ride (limited to the first 200 users). WeChat and Easy Taxi in the Philippines have a special promo car. Users can book Easy Taxi through the WeChat app and get a chance to win a free ride.
If you live in any of these countries and want to make booking a cab a lot easier, download WeChat onto your favorite device and follow one of the above accounts to get started.