It's Official: LINE Pay is Now Available Worldwide, Alongside More New LINE Features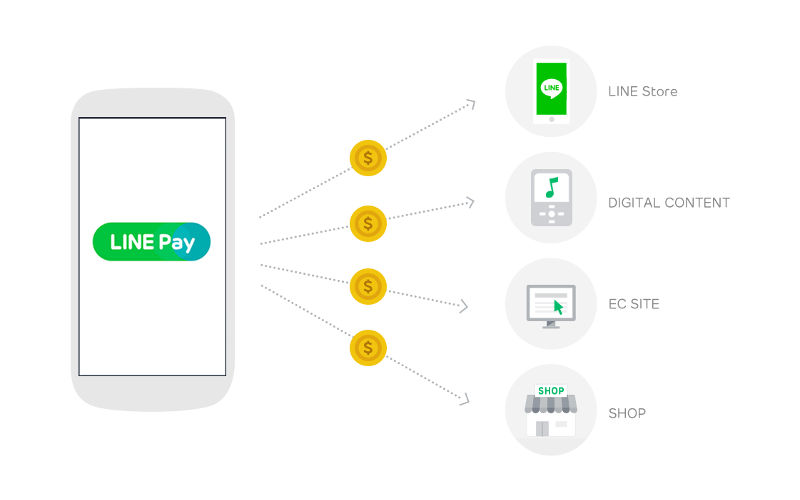 A little over a week ago, we received word that LINE Pay was launching on the popular social platform, but it wasn't quite ready for prime time. As of today, however, the payment system is now live.
LINE Pay is meant to strengthen the LINE social app's ecosystem. The company describes the service:
users can register their credit cards and purchase a variety of paid content such as LINE stickers
LINE Pay is a mobile payment service that lets over 170 million monthly active LINE users (on iPhone or Android) make payments for affiliated services or at affiliated shops in an easy and convenient way, regardless of their carrier or OS. Starting from today, as part of the first step of the service, users can register their credit cards and purchase a variety of paid content such as LINE stickers for both LINE and LINE family apps through the LINE Store (https://store.line.me). To celebrate the release of LINE Pay, for a limited time all charges on the LINE Store made through LINE Pay payment will receive up to a 25% bonus added to their balance.
Unfortunately, it looks like only iOS and Android users are supported; Windows Phone users will have to use another payment option like their phone bill or PayPal.
While a lucky few have been able to download the latest edition of Line (version 4.8.0) on a fully updated iPhone (version 8.1.2, iPhone 6). LINE does caution that the full rollout could take up to one month, but the company makes it very clear that LINE Pay comes packaged with the latest version of the app, so if you're not yet seeing the option, you should see it soon.
In addition to LINE Pay, you'll also be able to see when your LINE friends are typing with a new "…" message added in the latest version that echoes of similar features from Kik Messenger or WhatsApp. This feature is only available in 1-on-1 chats, and your friends need to be registered in a region that supports this feature and also be using LINE version 4.8.0 or higher. LINE says this feature, too, will be rolled out gradually to users of LINE version 4.8.0 or higher:
Please be patient as we prepare to make it available on your smartphone soon.
Get the latest version of LINE to take advantage of LINE Pay.