Strings Mobile Messaging App for iPhone Gains 9,700 Percent More Users in First Week of 2015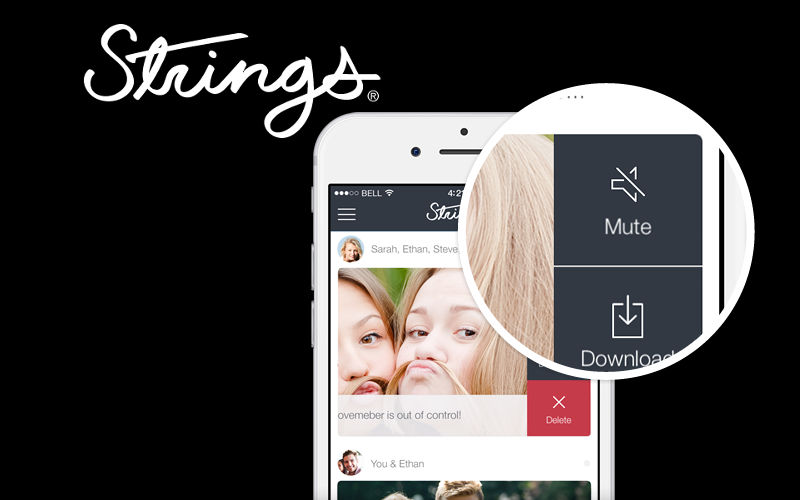 Not too long ago, Strings, a new messaging app on iOS and coming soon to Android, exited beta and launched on smartphones. Apparently, the app has been pretty successful since then, with a 9,700 percent increase in new users in the first week of 2015 compared to the last week of 2014.
Strings is also being used across 7 languages in 160 countries and broke into the Top 100 chart for Free iPhone Social Networking apps in 26 countries, including the United States, Canada, and India.
Strings is as much about the conversations that stay as the ones that are deleted. Users have created nearly 10,000 new conversation "strings" year-to-date, sharing messages, HD photos, and unlimited length videos with friends, family, and colleagues.
In the wake of email hacks, data breaches, and photo leaks, consumers are seeking a way to control and protect their personal conversations. Strings is filling this void and the recent results prove that.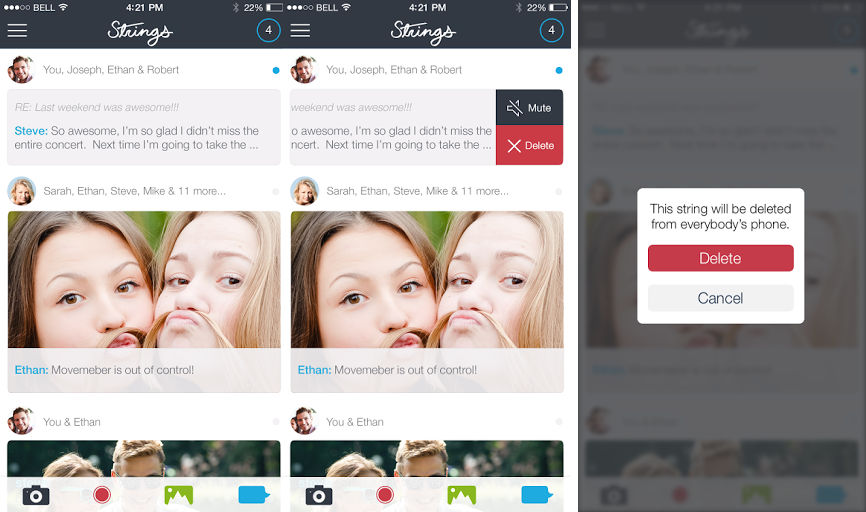 "We're thrilled with the traction we've seen thus far"
"We're thrilled with the traction we've seen thus far," said Edward Balassanian, CEO of Be Labs, the company that developed and incubated Strings. "Since Strings gives users complete control, each user can have the experience they choose."
Balassanian continued, "For some that means confidently removing unwanted strings knowing they are permanently deleted everywhere. For others, this means privately sharing precious moments with loved ones. One of our Strings employees even announced her marriage engagement to us on Strings recently! We're excited to continue hearing how Strings is being used by early adopters."
Currently, Strings is focused on iterating quickly and frequently to incorporate user feedback. In an upcoming update, users will have the ability to add any iPhone user to a string – even if that user does not have the Strings app installed. There's also still an Android app planned, though there's no release date for that app, nor plans to expand it to other platforms as of yet.
Strings can be downloaded via the iTunes App Store.