Popular messaging and calling app Viber and Talenthouse, the 'world's creative department' which provides life changing opportunities for creators to collaborate with brands and icons, have partnered together to launch "Sticky Fingers' a worldwide talent search to find the next great sticker artist. Viber and Talenthouse are inviting visual artists, illustrators and designers around the world to design a new 'Sticky Fingers' character and see their creation made into a Viber sticker.
stickers are a "core part of Viber's personality."
In a press release, Viber described stickers as a "core part of Viber's personality." Millions of people worldwide use them in conversations every day to express an emotion, a reaction, a statement or simply to share good vibes with their friends and families. The search for the "Sticky Fingers" mascot is the first in a series of creative briefs inviting talented artists to see their designs come to life in collaboration with the Viber Design Studio.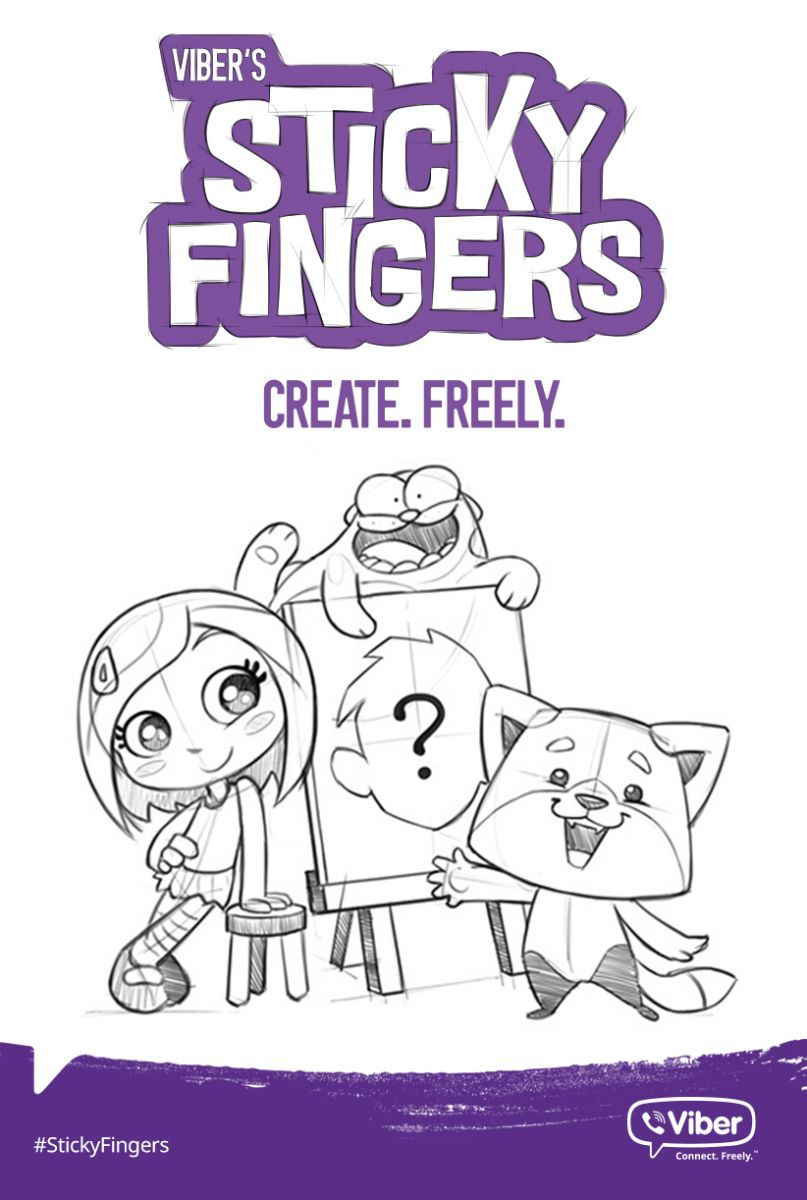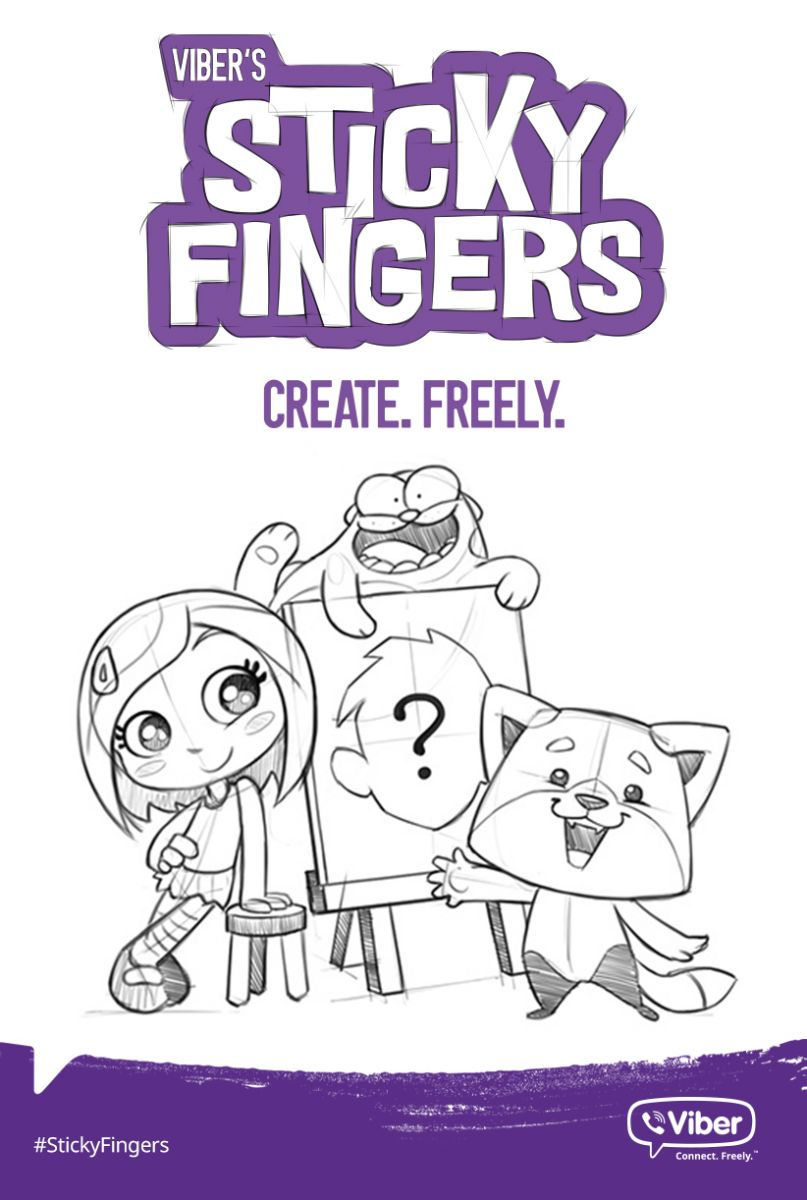 One Selected Artist, as judged by a Viber panel which includes Erez Shocher, Viber's Creative Director, and Mark Hardy, Viber's Chief Marketing Officer, will work with and be mentored by Viber Design Studio to turn their 'Sticky Fingers' character into a fully developed commercial Sticker Pack. These will be sold on Viber's Sticker Market and the Selected Artist will receive a share of revenue every time their Sticker Pack is bought. Their work will also be showcased around the world as it will be shared via Viber and Talenthouse's social media channels. 10 finalists will receive a financial grant to support their creative journeys.
Visual artists, illustrators and designers are invited to submit an original piece of work and have until Wednesday, 15 April at 6pm GMT to upload their artwork here: www.viber.com/StickyFingers/Info.
According to Viber, 516 million people use Viber globally and 500 million sticker packs were downloaded last year from Viber's Sticker Market. In addition, more than 22 billion stickers were sent worldwide last year on the messaging app.
"The Viber community loves using stickers"
"The Viber community loves using stickers and we're always looking for talented artists to collaborate with," said Mark Hardy, Viber's CMO. "The idea behind 'Sticky Fingers' is to surface and support the best new talent from across the world by offering them the chance to turn their amazing designs into a commercial production through Viber. Our partnership with Talenthouse will facilitate this by opening doors to the world's creative communities."
Maya Bogle, Co-founder of Talenthouse said: "Talenthouse is building a home for creatives around the world to collaborate with brands and icons. Our opportunity with Viber provides creators with a direct route to have their work marketed and sold world-wide."
Viber is available for most major mobile and desktop platforms.