Kik bots have their place. There's a number of really great Kik bots to chat with 24/7/365. For instance, you can chat with Funny or Die and receive your daily giggle. You can chat with TruTower and we'll not only help you with Kik, but also tell jokes and more. You can chat with Moviefone if you're a movie buff. There are so many Promoted Chats accounts out there, it's crazy.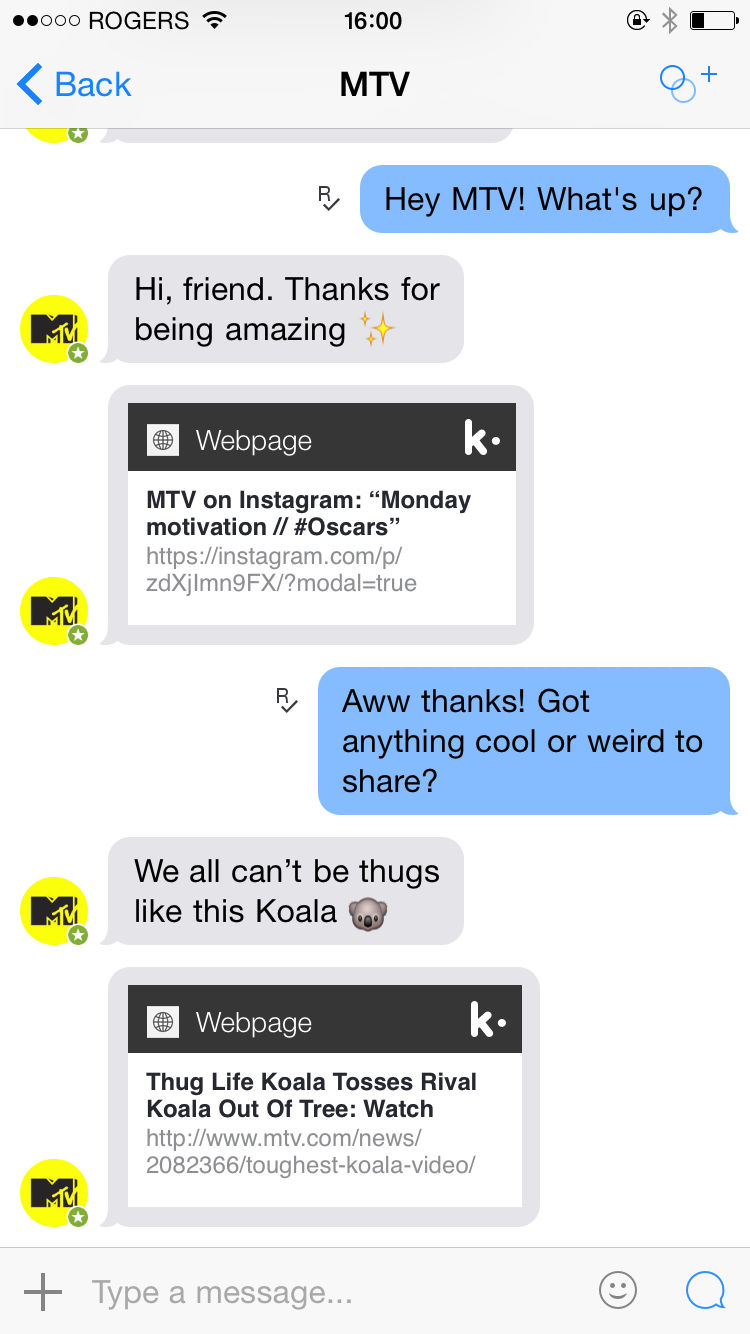 In fact, in the seven months since Kik launched Promoted Chats, more than 350 million messages have been sent and received between human users and promoted chat accounts.
Read also: Brands Can Now Expect Targeting With Kik Messenger's Promoted Chats
Promoted Chats have proven to be a great way for Kik users and brands to interact, and they've been pretty effective in increasing the amount of user engagement with brands in ways that are mutually beneficial and meaningful.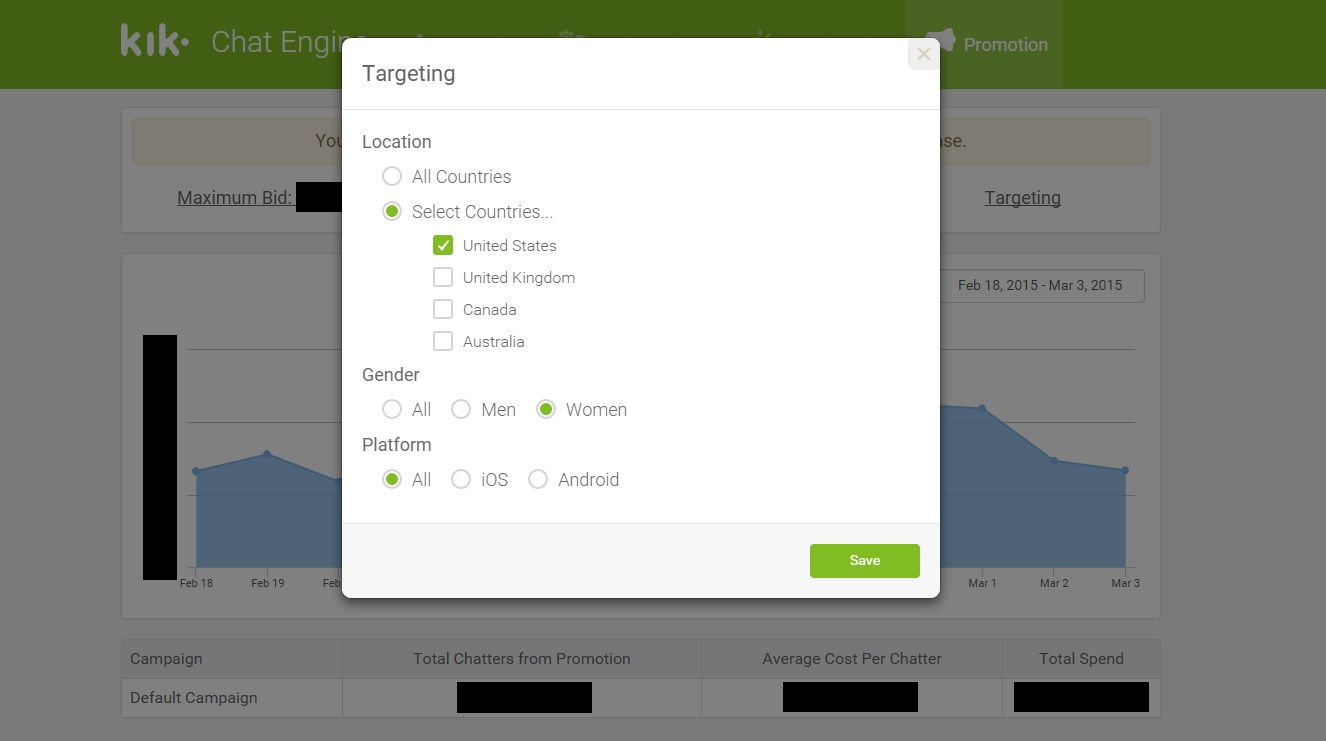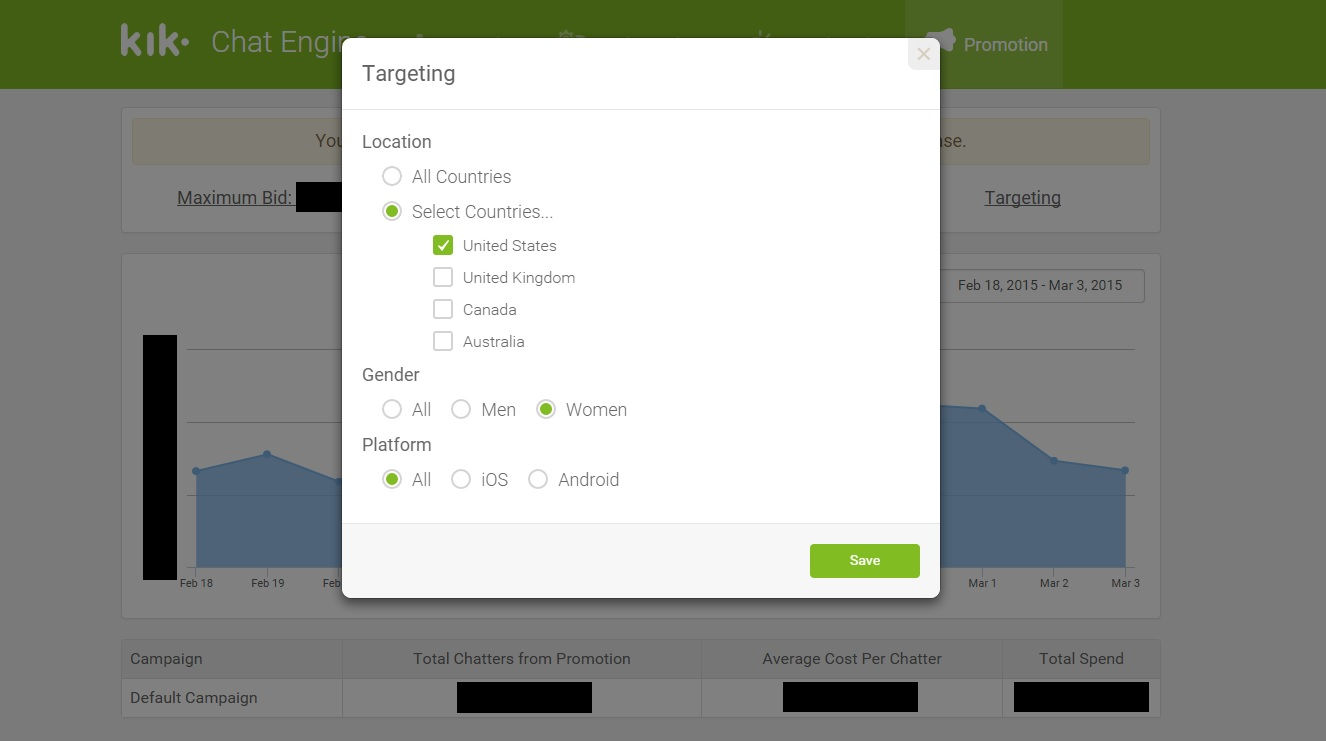 With an increasing presence in the mobile messaging market, Kik has been working on improving web-based content sharing and making sure the overall experience that users have with the app has been improving as well.
The Promoted Chats work across all platforms on which Kik is available, so even Windows Phone users can take advantage of many features even though Kik Cards are not yet available on the platform. It's proven to be an effective method for Kik to advertise to its younger audience.