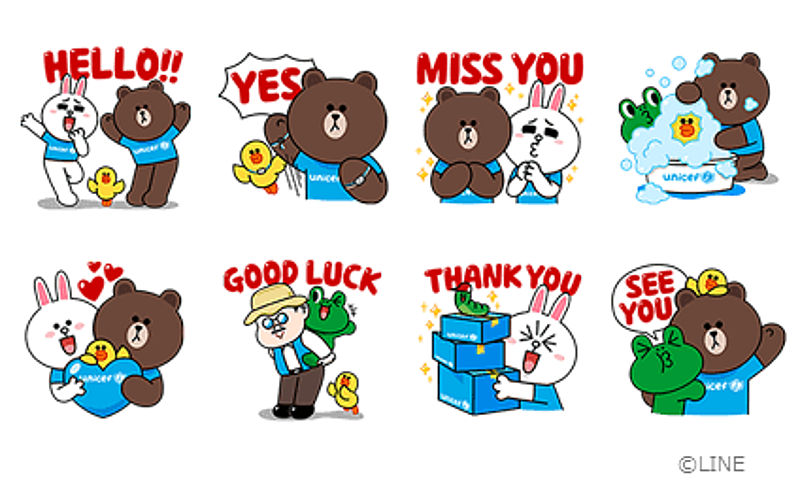 follow url LINE has partnered with UNICEF, and the first step in the partnership has resulted in various LINE characters wearing UNICEF T-shirts in stickers.
meclizine chewable 4mg
http://lokoli.com/?rtyt=site-de-rencontre-amoureuse-au-b%C3%A9nin&ac3=46 The 8-sticker setis now available in the LINE sticker shop. Says LINE:
jual mestinon 500mg
get link We're giving out free stickers to everyone who friends UNICEF's official account as a symbol of the global partnership between LINE and UNICEF!
site de rencontre amoureuse ado sans inscription "exciting new plans in the works for all the target countries"
http://totaltechav.com/merdokit/6099: vediamo come funzionano le quote di partecipazione. Come esercitare la mente! Vediamo ora nel dettaglio il primo di opzione legata al Brown, Cony, Moon and the gang are all sporting smart and family-friendly UNICEF tees in this 8-sticker pack of pure imagination. Start spreading the news and show your support for kids around the world!
LINE also says that it and the UNICEF organization have some "exciting new plans in the works for all the target countries and regions" as part of its global partnership. It's not clear what exactly this might entail, but for now, you can at least enjoy sending your friends some brand new stickers.
baclofen 10 mg side effects LINE is available for most major operating systems.