Threema just got an update on Android that makes the secure messaging application even more useful on the mobile paltform. Users are now able to send files of any type directly within the app with a size of up to 20 MB.
Supported file types include animated GIFs, music files, Office documents, PDFs and contacts from your phone's address book. This content is fully end-to-end encrypted, says Threema, which notes that this is standard procedure for virtually every aspect of the app.
This new feature is another step forward for Threema to make private online communication more secure, more productive and more fun, Threema posted on its blog, referring to the latest update.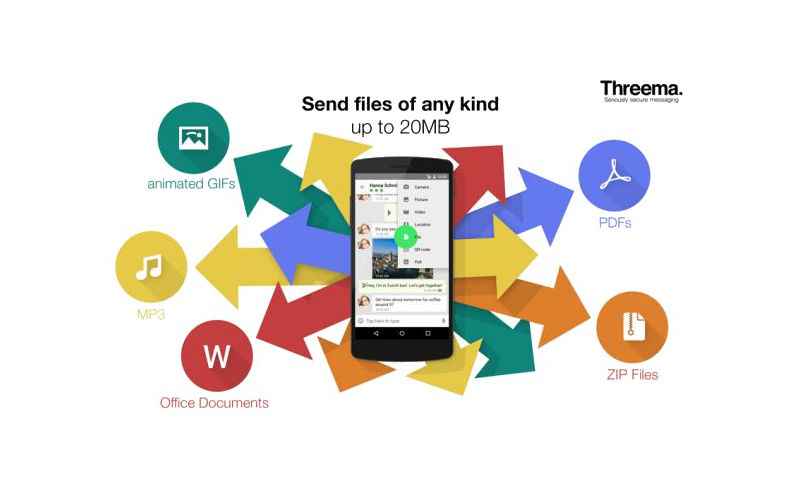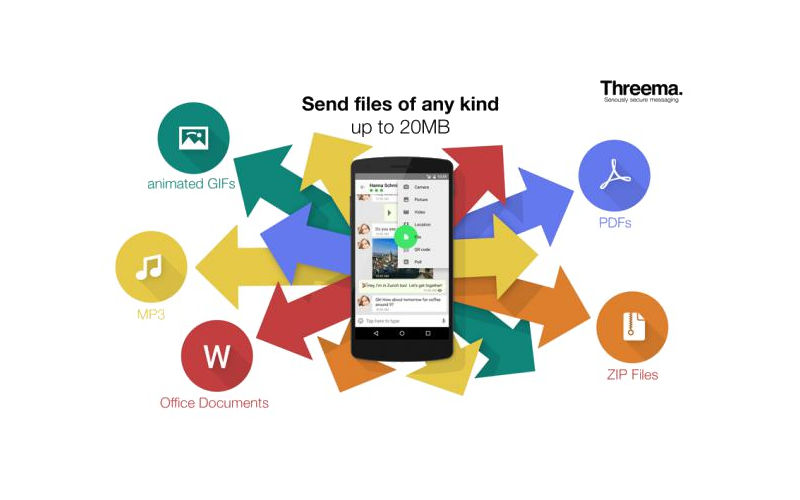 This isn't the only change to hit Threema for Android either with version 2.4. In addition to the aforementioned, users can also look forward to group chats with up to 30 members and some improvements and changes, all of which are pointed out in the image above.
iOS and Windows Phone users won't be left out in the cold either; if you're using Threema on iOS or Windows Phone, Threema says they are "hard at work on preparing file transfer for your platform, too." No specific release date or time frame was given, however.
Download the new and improved Threema for Android via Google Play. If you're using iOS or Windows Phone you can download it on iTunes or Windows Phone, respectively, while you wait for the update to come to you.