Skype for Android has been updated to version 5.6 and marks a significant revamp of the popular VoIP calling and messaging application on Google's mobile platform.
The full Skype 5.6 changelog includes the following:
See more chats at a glance
When you have multiple chats going at the same time, it could be challenging to follow along. In Skype 5.6 for Android, we've updated the app to let you see more chats on the Recent tab. Now a quick glance allows you to catch up on more conversations, and you can easily jump in to start chatting.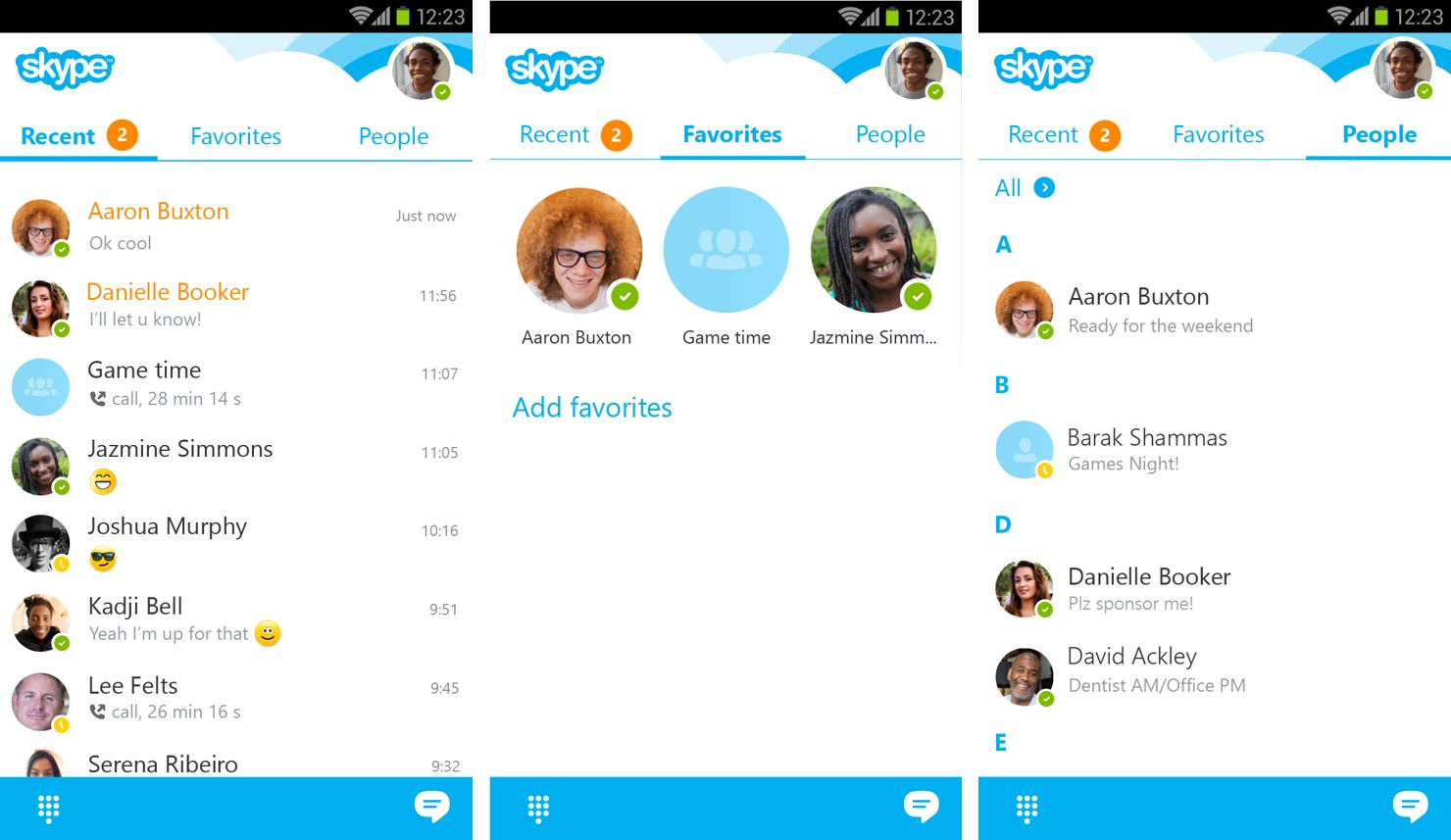 See friends' online status with lovely round avatars
In addition, we've made updates so you can easily see which of your friends are online, no matter where you are in the app. We have also polished and unified the avatar pictures, giving the app a simpler and more consistent look and feel.
See chat messages more clearly
Within each chat, you'll notice that we adjusted the color of chat bubbles to make the text pop more. Now, not only can you read messages with added clarity, you'll find it easier to tell what you said from what everyone else said. You'll find this update particularly helpful if you have group chats with lots of participants.
Skype 5.6 for Android also includes "a number of fixes and improvements" that are meant to increase the overall stability of the application.
Download Skype 5.6 for Android here.