Popular digital comic service LINE Webtoon has officially kicked off its Superhero Comics Contest — announced in July — for all aspiring comic artists.
The contest began this week and runs through December 13. The winner of the contest will receive a first prize of $30,000 USD and once-in-a-lifetime opportunity to bring their superhero to life under the guidance of legendary comic creator Stan Lee and POW! Entertainment. In addition, the comic created by the winner will be published exclusively on LINE Webtoon, whose platform is known to champion creator rights and employs a creator-friendly system, allowing aspiring artists showcase their work and build an audience through an easily accessible distribution system and community network.
A second place winner will receive $10,000, and, along with the third and fourth place winners, will have the opportunity to become paid, featured LINE Webtoon artists.
"The next hit comic artist is out there, and we at LINE Webtoon are determined to find them and give them the tools they need to tell compelling stories for all to enjoy,"" said JunKoo Kim, Founder and Head of LINE Webtoon. ""Whoever wins will truly change their lives with a chance for Stan Lee to encourage them in the making of the next epic superhero."
"Wow! What a kick it is for me to be able to discover new talent, and LINE Webtoon has given artists a great place to show off their stuff and break into the industry,"" said Stan Lee. "I'm truly thrilled and am looking forward to providing feedback to the lucky winner through the exciting process of making a superhero."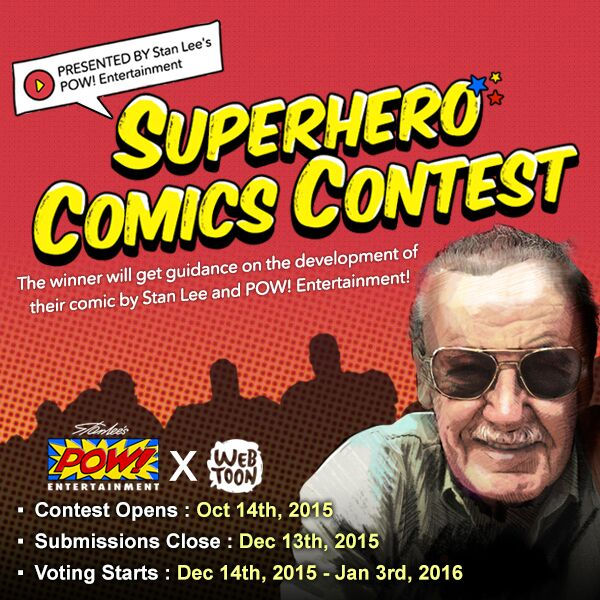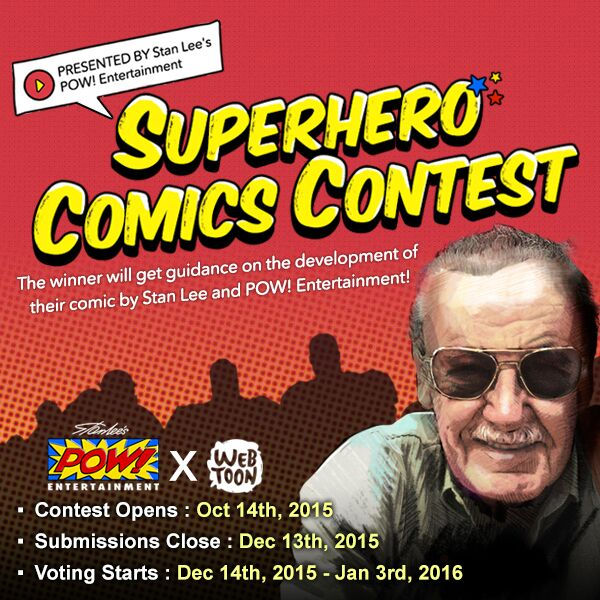 The Superhero Comics Contest is the third contest in LINE Webtoon''s Challenge League system, which is proven to be a new and innovative way to discover comic talent.
To enter, artists over the age of 14 can upload at least three chapters of an original superhero comic directly to the contest''s entry page. Finalists will be chosen by Stan Lee and his team at POW! Entertainment along with LINE Webtoon''s editorial team. The grand prize winner will receive $30,000, guidance and feedback from Stan Lee and POW! Entertainment and have their comic published by LINE Webtoon.
For official rules and regulations on the Superhero Webtoon Contest, please click here. Fans can read and vote on the Superhero Webtoon Contest from December via the LINE Webtoons site or via the LINE Webtoon app which is available on iOS and Android.