LINE Corporation announced this week that it has hit more than 605 million downloads around the world and is also celebrating the third anniversary of its LINE GAME social gaming platform. To celebrate both milestones, LINE GAME will have an "all about 3" special event to be hosted on 10 games offered as part of the LINE GAME service.
The ten games in which event will take place consist of LINE POP, LINE POP2, LINE Disney Tsum Tsum, LINE Bubble2, LINE Cookie Run, LINE Rangers, LINE Let's get Rich, LINE PokoPoko, LINE Pokopang, and LINE Wooparoo Land. These titles will be offering triple EXP and items, as well as a Special Event, including a limited time Gacha Quest. LINE says that event periods and content differ by game title. You can find out more details via the source link below.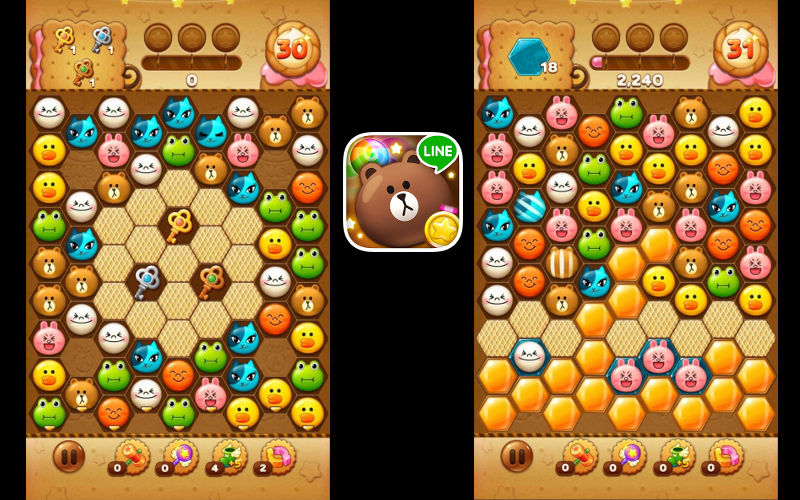 LINE GAME began full-scale service on November 19, 2012, when it launched 4 game titles including the puzzle game LINE POP. The service has continued to expand the number of and genres of titles offered ever since, achieving over 605 million total downloads as of October 31 since its inception three years ago.? In addition to hit titles like LINE: Disney Tsum Tsum (over 50 million downloads), LINE Rangers (over 35 million downloads) and LINE PokoPoko (over 12 million downloads) enjoyed worldwide, LINE has more recently ventured into the genre of mid-core gaming with titles like LINE Wind Soul and LINE Sangokushi Brave, in a move to enrich their content selection.
As part of their drive to become the world's number one mobile game platform, LINE says it "will continue to enrich" their content and "provide fresh, new gaming experiences" for users.
The games can be downloaded via the LINE Game Store. You can download the LINE app via this link.