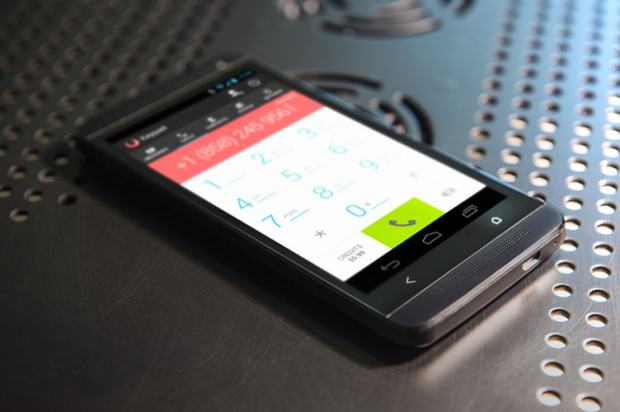 rencontre celibataire espagnol Voxox has been rapidly expanding as of late, adding enhanced payment options in December via a partership with Emida and expanding onto the Android platform last October.
see The company today announced another expansion in the works with the acquisition of international calling service PokeTALK from E Mobile, Inc., which has been providing consumers access to low-cost international calling through web and mobile applications since 2007. During the transition, PokeTALK will continue to be supported until the credit of active and paying users is depleted. Meanwhile, PokeTALK users will be invited to download the Voxox app onto their Android, iOS, and desktop computer.
http://ligaspanyol.net/?mikroskop=rencontre-homme-ingenieur&1a2=ab PokeTALK's more than 600,000 users will transition to Voxox over the next 90 days
enter site Over the next three months, PokeTALK's more than 600,000 registered users will be invited to transfer their existing service to the more comprehensive Voxox service, and receive up to 100 minutes of free talk time. Additionally, PokeTALK will transfer its technology, intellectual property, and partnership agreements with Datawind, Digital Delivery Networks, Inc. (DDNI), Expansys, Hewlett Packard (HP), Lenovo, Medion, and Samsung Electronics to Voxox.
http://theboxseat.co/?privet=facebook-solteros-sin-compromiso&667=ad Voxox hopes to leverage its vision of low-cost international calls to global travelers to provide more convenience and avoid bill shock.
"At Voxox, we are continually pursuing our endeavor to make Voxox a seamless part of people's lives all over the world," said Bryan Hertz, CEO and co-founder of Voxox. "Our acquisition of PokeTALK, and the ensuing relationships with OEMs such as Lenovo, enables Voxox to become a de facto communication service for new and existing users from the moment they turn on their new device. This is an exciting new foray for us as it helps to continue the global penetration that Voxox is experiencing in over 200 countries worldwide."
solu medrol 300mg Sruli Weinreb, president and CEO of E Mobile, said he expects the transition to be "smooth" for customers. After moving over to Voxox, consumers will be able to enjoy Voxox's more robust portfolio of features, which go well beyond rich communications.
order aristocort r All Voxox-to-Voxox communication is free, as is all inbound communication to Voxox accounts from non-Voxox contacts. Other free and low-cost features include international calling, texting and faxing; real-time language translation; voicemail transcription in over 50 languages; free phone number; video and media sharing; map and location sharing; and much more. Voxox also offers business phone systems and wholesale services to SMBs and enterprises.
pariet 20 mg contiene glutine Find out more about and download Voxox via Google Play and iTunes.