Motorola-Branded Android Smartphone Powered by Intel Unveiled at Mobile World Congress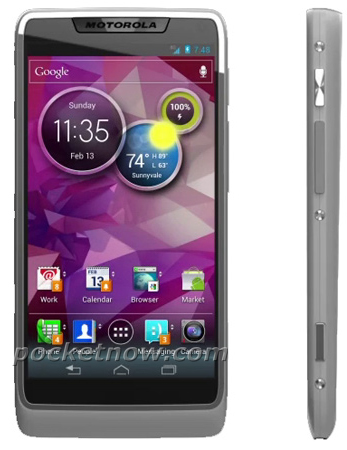 Another Android smartphone release is on the horizon at the Mobile World Congress. The folks at PocketNow have revealed leaks of a new Intel-powered Android Ice Cream Sandwich smartphone.
The details, however, are a bit on the light side. The few details that have been uncovered are not concrete or remotely confirmed, so we've filed this into the Rumors bin.
The design includes aluminum pins on the side — and obviously it has no forward buttons, since it is, of course, running on Ice Cream Sandwich. The phone is also said to be powered by Intel's Medfield mobile processor.
According to the reports we should be seeing this mystery smartphone at Mobile World Congress in Spain on February 27 along with the six Nokia's we told you about earlier.
We'll keep an eye out for more info. Until then, we'll keep dreaming of the day when we will be able to unlock this Intel beauty to use with our Truphone SIM service.
Image courtesy of PocketNow