Android Jelly Bean Coming This Fall?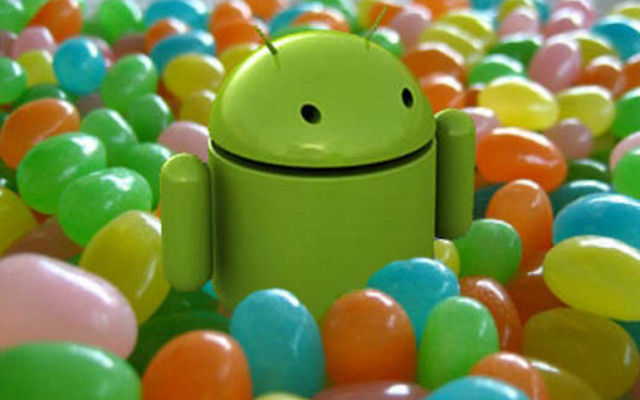 Google hasn't been very vocal about the next iteration of Android even though rumors around the interwebs say the new version of the OS will be available on a smartphone by early summer.
We haven't talked about Android Jelly Bean on TruTower until now, but it sounds like an interesting operating system. Rumors have been going around like a tech virus, hinting at when the new version of the operating system will launch. Early rumors point to Android Jelly Bean appearing in consumers' hands as early as summer. At Mobile World Congress 2012, a Google VP of engineering for mobile, Hiroshi Lockheimer, has hinted that the launch will not be until this fall.
Android Jelly Bean has been called Jelly Bean by Google thus far, but Google hasn't come clean with the official name, so it's unknown what dessert it will be naming the next version of the operating system for. Jelly Bean does make sense in that alphabetically "J" is the next letter in the series, but there are other desserts that start with "J." Just don't ask us to name any. You'll hear crickets.
Android 4.0 Ice Cream Sandwich has been on the market for a while now, and is doing very well with consumers. Android phones are outpacing iPhones in sales.
Lockheimer certainly didn't confirm any launch date. Rather, statements seemed to point to this fall for the Android Jelly Bean launch.
"After Android 4 comes 5, and we haven't announced the timing yet, which we're still sorting out," Lockheimer said. "There's a lot of engineering work behind it still, and there's also just the question of how to time it."

Lockheimer added, "In general, the Android release cadence is one major release a year with some maintenance releases that are substantial still."
This is a rumor, and as such the Tru VoIP App has not yet been confirmed by Tru Labs for release with the new OS, but it's a sure bet it will be released hopefully in the near future. Until then, the upcoming version may still work in Jelly Bean (if the rumors are true that is).