Samsung Teases "The New Galaxy" on Twitter Anagram, Countdown Ending Tomorrow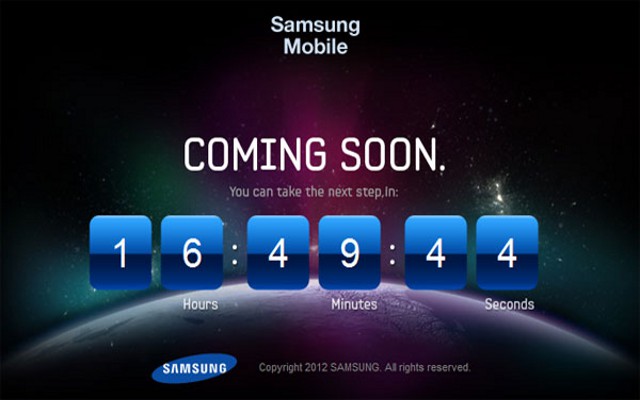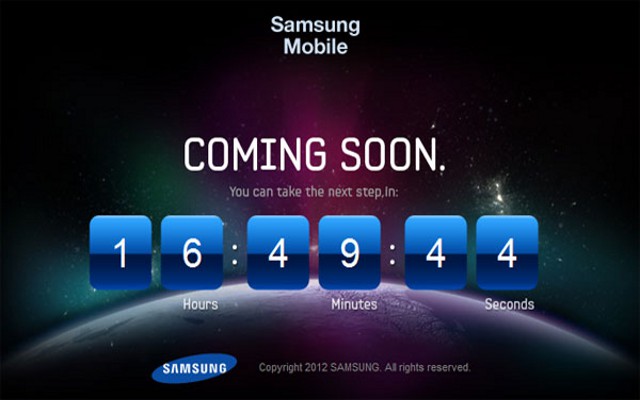 Samsung just loves to tease and keep teasing. Samsung Mobile's official Twitter has caused a bit of commotion this afternoon with a hidden anagram tweet: "Destination: tgeltaayehxnx."
Re-ordering those letters comes up with "The Next Galaxy." Add a www. to the beginning and a .com to the end and you get a website with the above countdown.
The countdown ends at approximately 7AM EDT tomorrow morning. At the end, will there be yet another teaser or something else?
There is no way of knowing at this point, but it looks like Samsung is starting the marketing campaign a full two weeks ahead of the official unveiling of the Galaxy S III on May 3rd.